You can create a Facebook account without providing a phone number, but you'll need to use a throwaway phone number for that purpose. If you don't own disposable phone numbers, they serve the same purpose as disposable email addresses in that they allow you to sign up for untrustworthy websites and get SMS on them.
In contrast to temporary email addresses, disposable phone numbers are shared among several people. When you use this service, you may see messages from other websites that other users have signed up for.. In other words, if you're using a phone number that's already been used to join up for Facebook, you'll need to find another one.
However, the provider generates a new set of phone numbers every few days (or every month) so you can try to beat everyone to the punch after the new phone numbers have been released. There are many ways to sign up for Facebook without providing your cell phone number!
Using a mobile browser, you'll be redirected to the mobile-friendly Facebook site, which has a more user-friendly layout than the regular Facebook website. Your phone number is required when signing up for a new account on the Facebook mobile site, rather than a username and password.
A phone number isn't required to sign up on the standard Facebook site, or on the mobile Facebook site if you choose to sign up by email.
How to Delete Facebook Without a Password
How to Sign Up for Facebook Without a Phone Number

1
Go to Facebook's website and select "Create a Page" from the drop-down menu.
2 Select any of the available page options (except Local Business or Place) from the drop-down menu. If you select Local Business or Place, you must include your phone number. The Company, Organization, or Institution option is a good fit for most businesses.
3
Choose a business category from the "Choose a Category" drop-down menu. Then, in the "Company Name" field, type your company name. Click "Get Started" after checking the "I Agree to Facebook Pages Terms" box.
4
"I Already Have a Facebook Account" or "I Do Not Have a Facebook Account" are the options. If you have an account, log in using your email address and password. If you don't, fill in the blanks with the required information. In the Security Check field, type the security code after entering your email address, password, and date of birth. Click "Sign Up Now!" after checking the box indicating that you agree to Facebook's Terms of Service.
5
To activate your Pages account, go to your email and click the activation link.
6 Choose your profile photo by clicking the "Upload a Photo" or "Import From Website" links. "Save & Continue" should be selected. By choosing "Skip," you can skip this step.
7
On the Set Up Design page, write a brief description of your firm. Add a link to your company's website after that. If your website isn't for a business, school, or government, select "No." "Save Information" is the next step. Click "Skip" if you don't want this data to be included.
In a quick summary, to open a facebook account without phone number;
How to Sign Up for Facebook Without a Phone Number On Mobile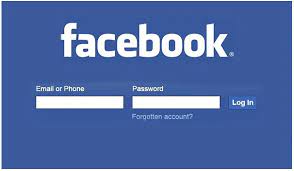 Step 1
Go to m.facebook.com in your mobile phone's Web browser.
Step 2
Click "Sign Up Here."
Step 3
Click "Register Using Your Email."
Step 4
Fill out the sign-up form with your name, email, gender, birth date and password. You do not need to provide your phone number.
Step 5
Click "Sign Up."
How to Sign Up for Facebook Without a Phone Number on Desktop
Step 1
Access Facebook in your desktop Web browser.
Step 2
Enter your first name, last name, email address, desired password, gender, and birthday in the "Sign Up Now" box.
Step 3
Click "Sign Up."
If you follow these steps, you'll be able to take control of your privacy and secure your personal information right now, not only on Facebook. Many fraudsters and cybercriminals, especially in today's world, are eager to obtain any and all information they can get their hands on.
If you've ever wondered how spam emails end up in your inbox even when you haven't shared your email address with anyone, this article is for you.
It's possible that these people are at your workplace. There's a good chance that if you're not careful, you'll receive hundreds of spam emails.
It's possible that you've given your phone number to a number of people who are now texting you about promotions, events, and other things you don't remember. In this context, cybercriminals and fraudsters may also be leveraging websites.
You should always be careful when doing business online, even if you're merely signing up for an account on a website. You can use all of these temporary and disposable cellphone numbers and email addresses if you don't trust or have reservations about opening an account with a website.
Why not take advantage of them? Ultimately, everyone wants to be able to sleep at night knowing that their personal information is secure.