What if you don't want to sign up for and use Instagram, but you still want to see your friends' and favorite celebrities' Instagram profiles? If you want to perform an Instagram search without having an account or want to know How to use Instagram without an account, you've come to the perfect place. Here, you will learn the fundamentals.
When surfing outside of Instagram, there is a restriction that you should be aware of. To access private Instagram profiles and pages, there are so-called "backdoors" that allow you to see and search the service without having an account.
One method Instagram ensures that its users' privacy is protected is by allowing them to hide their profiles and pages. As a result, you will be unable to access private people's social media accounts and follower lists.
For those of us who don't already have a personal Instagram account, this isn't an option. After you've made a follow request, keep in mind that they must accept you as a follower as well.
If you don't have an Instagram account, you can search for public profiles and pages. However, the content you may see is limited to the user's profile picture and the thumbnail image of their post. Access to Instagram Stories and Instagram TV (IGTV) content is restricted on that page.
Try Searching Instagram Without an Account
On a smartphone or tablet, it's simple to conduct an Instagram search without having an account. Depending on what kind of profile or page you're searching for, we'll go into more detail about the various techniques of creating it.
Here's what you'll need to know:
How to use Instagram without an account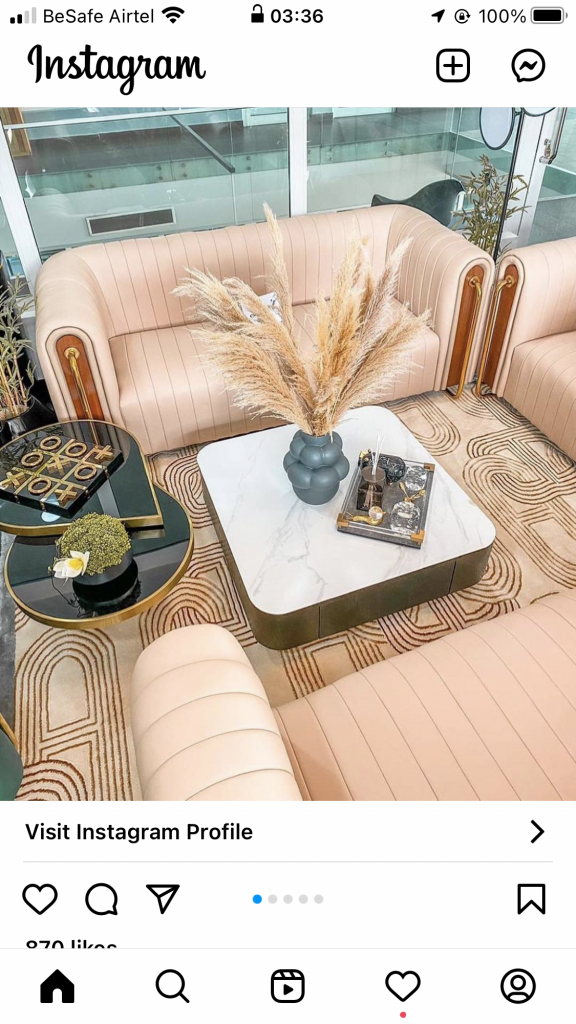 Open your mobile device's default browser (Chrome, Firefox, etc.).
Type the name followed by "Instagram" or the username with the @ symbol into the search field.
*
You can also type "https://www.instagram.com/" into the URL input area, then add the specific username followed by "/" to the end of the URL string.
To get to the profile, click on the proper search result.
Go to your Instagram profile and begin viewing stuff.

NOTE
At the time of writing, you can zoom into or play two images or videos and see a few comments until Instagram limits your view through the login question. If you want to see all of the thumbnails, scroll down the page without touching anything. Otherwise, check all postings by repeating all of the steps listed after every two tiles you click.
What Is the Best Way to Find a Random Public Profile?

You'll also need your mobile browser and a few tactics or tools if you want to search and view random Instagram profiles without creating an account.

You probably know what a hashtag is if you have at least a Twitter or Facebook account. A hashtag is a word or phrase that is preceded by the # symbol and is not separated by spaces. Consider the hashtags #technology and #instagood.
When you click the hashtag on social media, it will take you to a collection of posts that include the hashtag and are related to the topic or category it specifies. To recap, a hashtag is a useful tool for organizing different sorts of material on social media.
Hashtags can also be used to search Instagram without having an account. These can assist you in locating profiles or pages that have comparable content to what you're looking for.
Using a hashtag search, you can explore Instagram without having an account:
Open the mobile browser on your device.
In the search field, type the hashtag followed by "Instagram" (e.g. #technology Instagram).
Select the appropriate search result (for example, the hashtag #technology on Instagram • Photos and Videos).
Search for postings on the Instagram platform.
Select the content that most interests you.
Click the Instagram username to get to the uploader's profile.

The same viewing limits apply here, except the amount of clickable content is limited to one image or video before the login reminder appears.
Using a Third-Party Tool, you can search Instagram.

On a mobile browser, searching for interesting profiles or pages on Instagram can take a long time due of the vast number of connections. Even if you use the previous procedure, you may not get exactly what you're looking for.
In the event that you're looking for a specific term, a certain amount of followers, or the ownership of either a male or female personality, what are your options? Isn't it possible to search Instagram without having an account? Instagram search tools on the internet allow you to achieve this.
The search capability is available for free on some services, such as Toolzu, via mobile browser. The search for Instagram without an account isn't the only option available, but it's important to be aware of websites that may not be secure to browse or sign up for a free account.
When it comes to using third-party apps to search Instagram outside of an account, the process is usually simple. For the most part, the websites merely ask you to enter a username or keyword, the number of followers, the gender of those who follow you, and the sort of profile you have, then hit the search button. Immediately following the test, the results appear on the page.
Why do you need an Instagram account

As we've previously stated, searching for material on Instagram without an account is somewhat limited. If you don't want to see thumbnails of posts, you should sign up for an Instagram account and log in.
Using your Instagram profile to browse content from other users has the following advantages: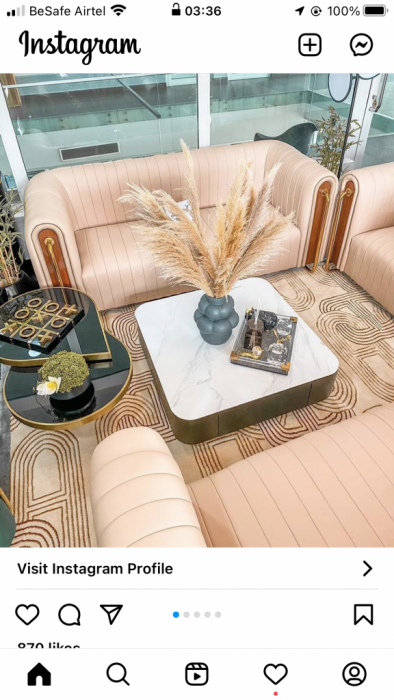 Instagram's features are available to everyone with an account.
You can get a taste of the capabilities other Instagram users to enjoy by joining up and logging in to the app. With authorization, you'll be able to search, view, and follow public profiles. The posts and uploaders can also be interacted with. Instagram Stories and Instagram TV material are included in this.
Despite this, Instagram Stories allows the user to see who has viewed the content. This means that if you don't want the user to know that you've viewed their Instagram Stories, you should check out our list of the top apps that allow you to watch Instagram Stories anonymously.
It's up to you what you want to do with your Instagram account!
Even if you didn't want to join Instagram in the first place, you don't have to succumb to the social media frenzy by signing up.
If you want to see a friend's Instagram profile because you expect regular images of you and your friend to be put there, create an Instagram account just for watching. Do not even bother putting up a photo or posting any content. Your account gives you the ability to do that.
Deactivation and deletion of Instagram accounts are simple.
Knowing how easy it is to deactivate or delete your account might persuade you to create an Instagram account for the sole purpose of searching and viewing other people's accounts.
A beginner-friendly tutorial is available for those who plan on deactivating or cancelling their account in the long run. So, don't forget to check out our article on how to delete an Instagram account right away.
How to Open Instagram Account In 2022
How to Open Instagram Account Without Phone Number and Email
How to Delete Extra Instagram Accounts
Wrap-Up
It's convenient to search Instagram without having an account. When you don't have the time to log into your app, but still want to see what your friends or following pages are up to, this is a great tool. It also provides you a taste of what it's like to use Instagram if you haven't yet.
Nonetheless, a friendly reminder is all that is needed. Having a social media presence can be more beneficial than simply searching for individuals on Instagram without having an account. Keeping up with excellent friends on Instagram isn't just about admiring their images; it's about participating in the conversation.
Let them know that you still care for them by having a conversation with them. You may express your support for your favorite celebrities and organizations by following them on social media. That's the point of social media, after all. There would be no "social" if there was no interaction.