For making money, there are LEGITIMATE PLACES TO FIND HOME TYPING JOBS.
We all know online shopping can be a risky venture. You should not trust some of these offers.
Some offers may not be spammy. For example, many good companies provide legitimate typing jobs.
You will need skills to perform typing tasks.
These jobs don't require a master's degree. It is possible to get accepted for these jobs even if your level of proficiency is very low. To be able to type well, however, you will need some skills.
1.Proficient with Microsoft Office and Google Docs: It is possible to input data on Microsoft Word documents and Google Docs.
2. You need to have a good typing speed If you are looking for work as a typing assistant, this skill will be essential. You can do more in less time if you type quickly and accurately.
3. Pay attention to details and accuracy. This will allow you to make less mistakes.
4. Repetition: This is where patience and persistence are essential. This isn't the right job for you if you are easily frustrated and feel bored.
These are legitimate companies offering home-typing jobs
There are many types of typing jobs. There are jobs that are simply data entry, while others require transcription.
Data Entry Jobs: This job requires you to input data into any document. Although these jobs don't pay well, they can help you get started.
Transcription: Transcription is the conversion of audio into written text. This is more complicated than data entry but it's still a good job.
LEGITIMATE PLACES TO FIND HOME TYPING JOBS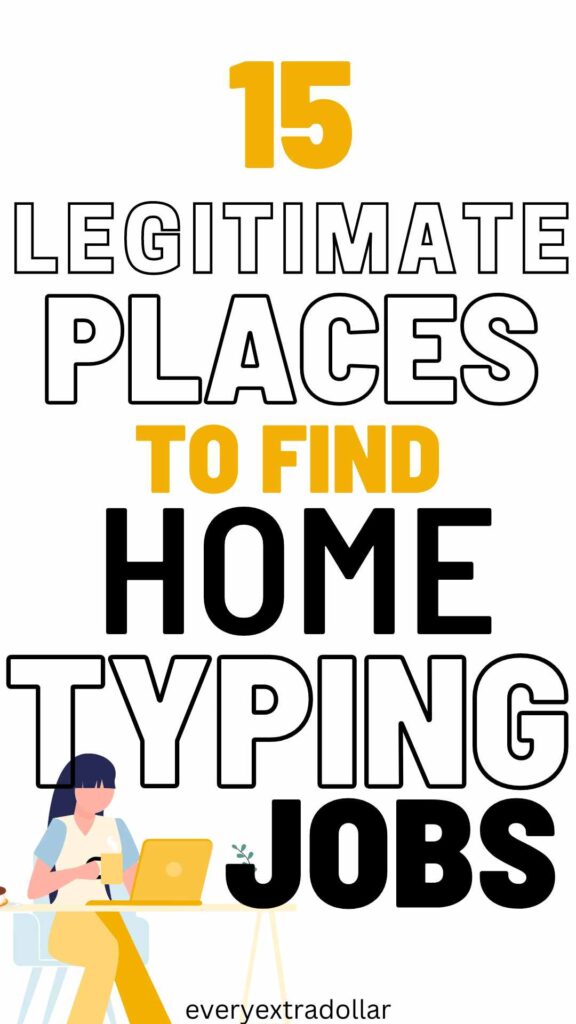 1. Clickworker
Clickworker is a worldwide company that offers many jobs. Typing is one of those jobs. According to their website, they are always seeking people who can correct or create text, survey data, or categorize data. You can pay them with Paypal.
You can sign up with Clickworker or, and that's all. Once you are accepted, you can begin looking for jobs and applying to those you feel most comfortable with.
2. Smartcrowd
The Smart Crowd, a Lionbridge company, has a great reputation. This microtasking company matches your skills to the jobs. The type of work you do and the performance of your employees will determine how much they pay.
Register with The smart crowd to get involved. Once they have reviewed your application, they will match you with the job postings. Once a month, payments are made.
3. Working Solutions
Sometimes, offers data entry jobs. You must apply online to get started with them. They will also conduct assessments. According to their website, it takes approximately two weeks for them to give you the results.
Once accepted as an agent you can begin working by applying for the jobs advertised. You can pay by check or bank deposit.
Typing transcription jobs
4. Tigerfish
Tigerfish offers transcription work that requires typing. They only hire US citizens and residents. This is a legitimate company that has existed since 1989.
Before you can start working, it is important to have your work evaluated. You will need to get a specific software program that you can download free of charge.
5. Speakwrite
Speak, write is looking for independent contractors to hire typists in the USA and Canada. You must be able to type at 60 WPM with a 90% accuracy in order to be approved.
To be accepted, you will need to download the software and begin the evaluation process. Your application is evaluated on speed and accuracy. You will be assigned tasks that are similar to the job you will be doing during the evaluation.
6. Quick Take
You must apply online to work with Quicktake. They also require you to write two essays. Use grammar and spelling as accurately as you can.
You will need to listen to the audio, then convert it into a test using typing. They can also do legal and medical transcription. Spanish is an advantage.
7. Smartapartmentdata
Smartapartmentdata is a company which collects data to support multi-family housing professionals. They employ data entry workers to add listings to their database.
8. Dion Data Solutions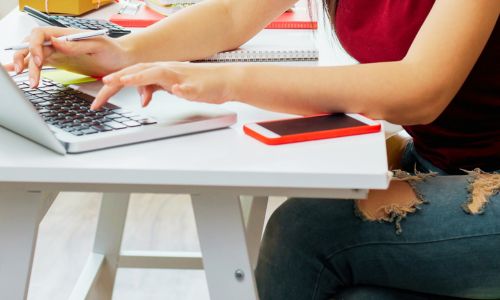 Dion Data Solutions occasionally hire data entry personnel. They provide all training. You will be notified by email whenever there is a vacancy.
9. Microworkers
Another place to find typing jobs is . You can also find advertised typing jobs on this site. This website may offer spammy jobs.
PayPal payments can be made after work has been approved. Minimum payment threshold is $10
10. Babble Type
The company employs native English-speaking employees to do transcription. They pay per hour worked. Although they advertise that they are always looking for translators and transcribers, their website states that they are selective.
11. Transcribe me
Hire beginners, even if your experience is minimal. You must pass a test before you are accepted. If you fail the test, you will have to wait six months before you apply again. It operates on the principle of working when you want, from wherever you are at home.
The average hourly pay is $15-22. Your speed will determine how much you make. You could earn more if you are accurate and have a good typing speed.
12. BAM transcription

BAM Transcription, a transcription company that offers typing services, has been in existence for over 20 years.
It was started by a musician. They are based in Hollywood and specialize transcribing for entertainment companies. You can send them an email to learn more about their selection process. To start working with them, you will need to pass a skill exam.