Are you looking for ways to START A PROOFREADING SIDE HUSTLE and earn some extra cash? Starting a proofreading side hustle is an excellent option. Proofreading involves reviewing a document for errors and making necessary corrections, such as punctuation, spelling, grammar, and formatting.
This blog post will guide you through everything you need to know to get started on your proofreading side hustle. We will cover topics such as the skills required, how much you can expect to earn, where to find clients, and alternative options for starting as a proofreader.
11 Amazon Work From Home Jobs to Make a Full Time Income In 2023
START A PROOFREADING SIDE HUSTLE IN 2023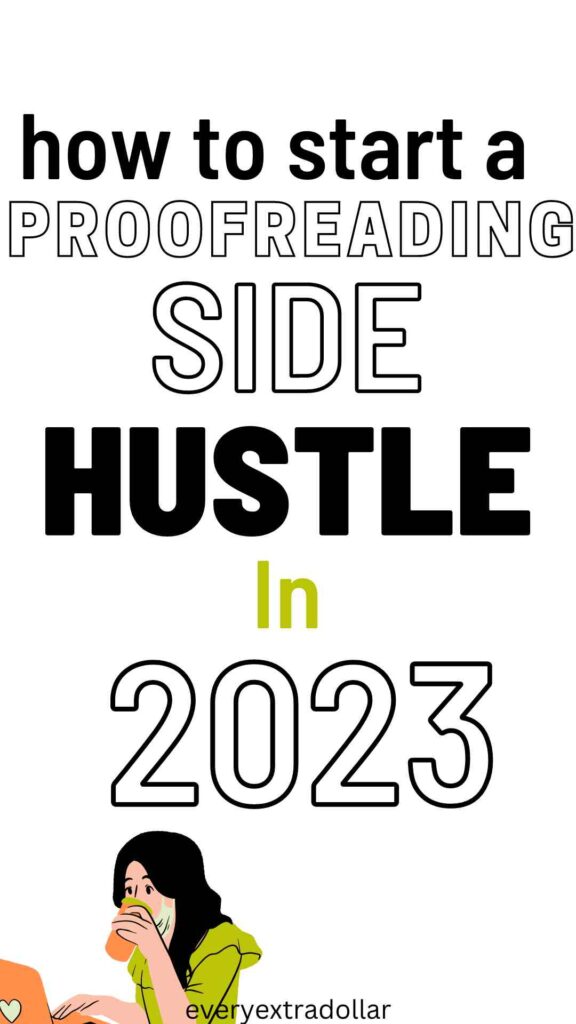 Skills Required for a Successful Proofreading Side Hustle To be a successful proofreader.
You must have excellent attention to detail. Even the smallest errors can affect the quality of the final document, making attention to detail a necessary skill.
You also need organizational skills to keep track of changes, manage multiple projects, and meet deadlines.
Good communication skills are another essential aspect of proofreading. It is important to explain the changes you made and provide constructive feedback.
You should also have excellent grammar and punctuation skills and be familiar with different style guides such as the Chicago Manual of Style or the Associated Press Stylebook.
You don't need a degree to start your proofreading side hustle, but it is helpful to learn from a professional. You can take a course to improve your proofreading skills and learn from an expert. For instance, General Proofreading: Theory and Practice from Proofread Anywhere can be an excellent resource.
How Much Does It Cost to Start a Proofreading Side Hustle?
The cost of starting a proofreading side hustle varies depending on your needs. If you already have excellent grammar and punctuation skills, you may not need to take a course.
However, if you need help honing your skills, many online courses are available for a fee. Proofreading can be done anywhere in the world, as long as you have a computer and an internet connection.
This flexibility makes it an excellent option for those who want to work from home or have a flexible side hustle.
One of the courses you can take to improve your skills is Proofread Anywhere. Caitlyn, who started as a proofreader, made $43,000 in her first year and now teaches others how to do the same. The course can cost around $500, but the investment is worth it.
Where to Find Clients for Your Proofreading Side Hustle
Networking with people you know is the best way to start. Reach out to friends, family, and acquaintances and let them know you are available for proofreading services.
After taking the course, you can find clients by using freelance job boards such as Upwork, Fiverr, and PeoplePerHour. You can also network on social media or use cold pitching, which involves reaching out to potential clients via email or LinkedIn.
You can search for online job postings or contact companies directly. Small businesses and entrepreneurs often need proofreading services, so it's worth reaching out to them too.
How Much Can You Expect to Earn?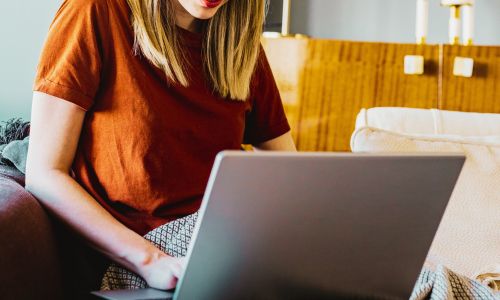 There is no right or wrong answer to how much you should charge for your services. Your experience, the type of project, and the client's budget will determine your rate. However, you should always start by charging what you're worth.
Specialize in a Niche Specializing in a niche can help you stand out as a proofreader. If you work with someone who likes your work, they will refer your name to others.
Alternative Options for Starting as a Proofreader
There are a few different options available if you want to start as a proofreader.
One option is to sign up with a proofreading service, such as ProofreadingPal or Scribendi. These services will assign you proofreading tasks, and you will get paid per project.
Conclusion Starting a proofreading side hustle is an excellent way to earn extra money.
Related: