After a hectic day of caring for the children or working with clients making dinner isn't the most straightforward task to complete.
All the exhautions could get in the way and make meal time hell.
Cooking is hard no doubt, but you could get around to making less stressful meals as your body can allow.
It's those daily small choices you make each day that determine your future financial health and wellbeing.
Instead of relying on the food delivery apps, to use to feed yourself and the members of your family, count on these simple and nutritious evening meals to make it through the week.
The most appealing aspect is that these meals require minimal preparation time and are easy to cook – quicker than scouring through different recipes and waiting around for the delivery man to arrive at your doorstep!
Here are my top meals for the week that will make your life much simpler!
Healthy Dirt Cheap and Easy Meal Ideas When You're Totally Broke
15 Cheap & Easy to Make Weeknight Family Dinner
1. 3 Ingredient Chili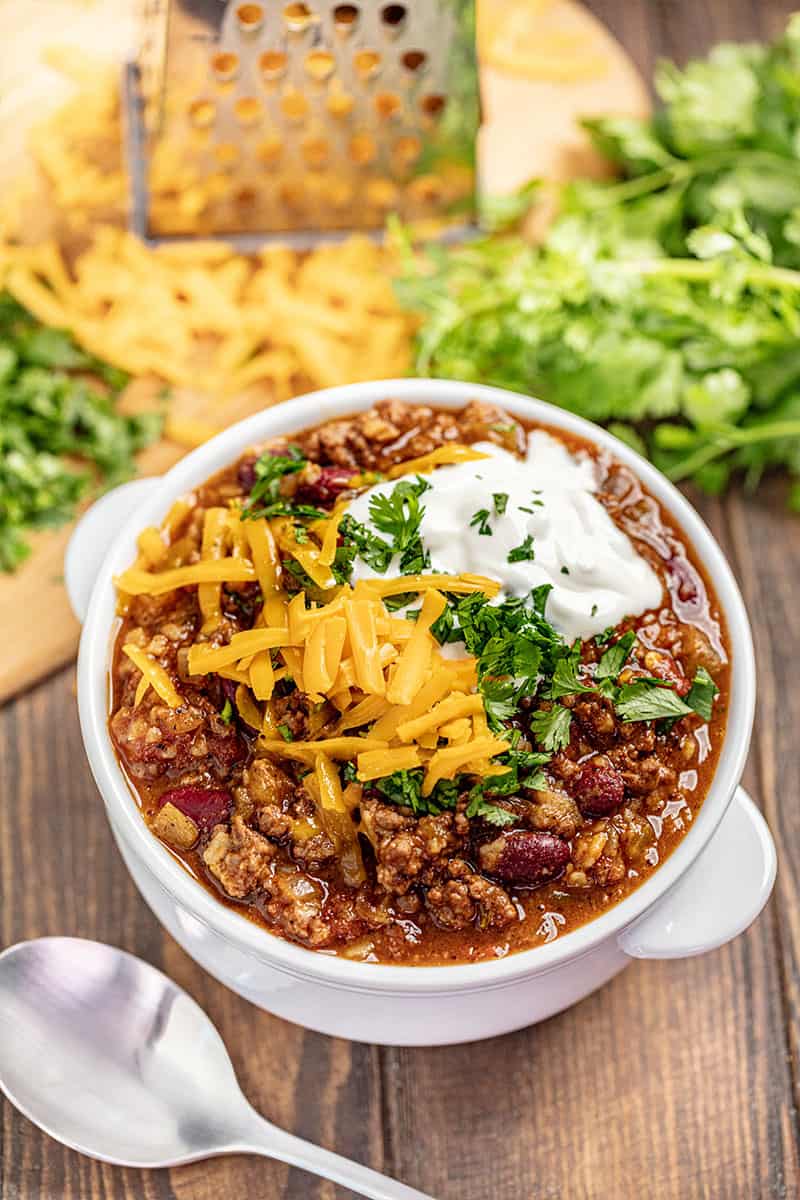 2. ONE PAN BREAKFAST BAKE WITH BACON, HASH BROWNS, AND EGGS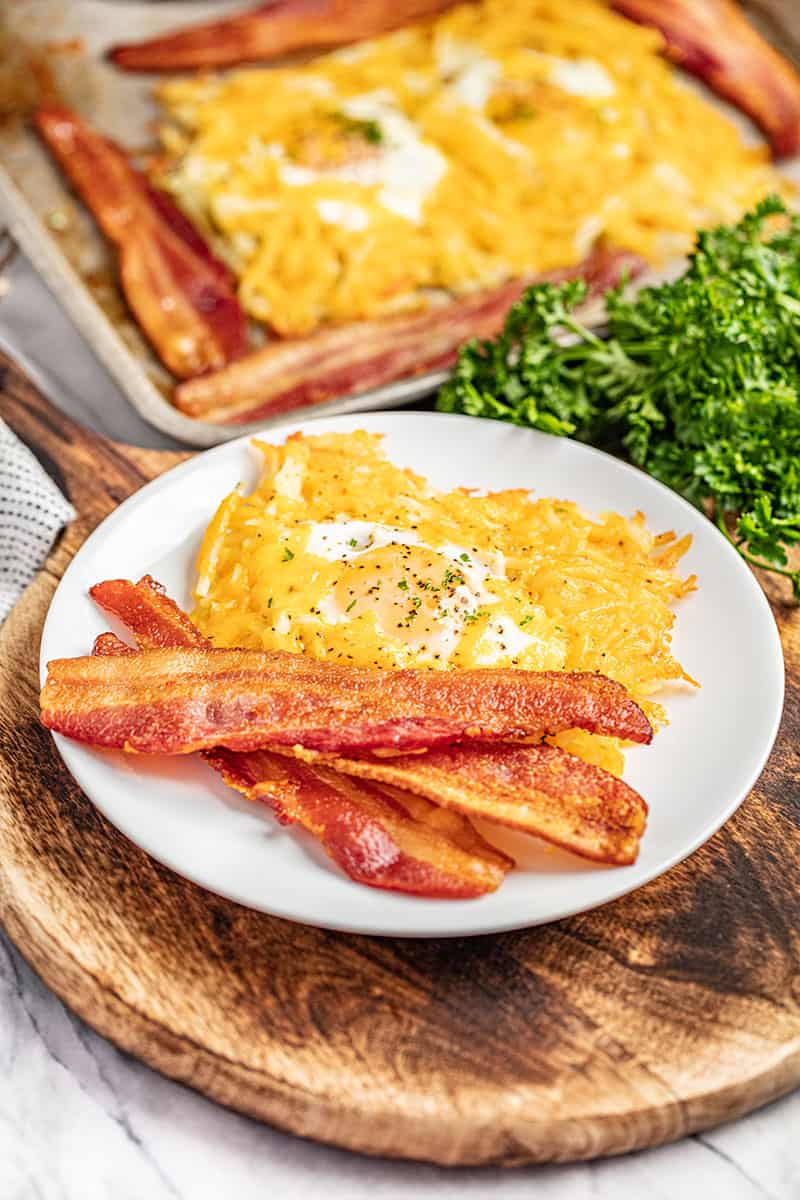 It's crucial to have easy, quick breakfast recipes, particularly in the winter months when we are all just a bit hungry. However, quick doesn't have to mean costly and processed or not satisfying. This recipe will ensure that your family has a tasty and nutritious breakfast to begin your day. It's also quick and just takes 5 minutes of hands-on time!
3. AUTHENTIC PASTA CARBONARA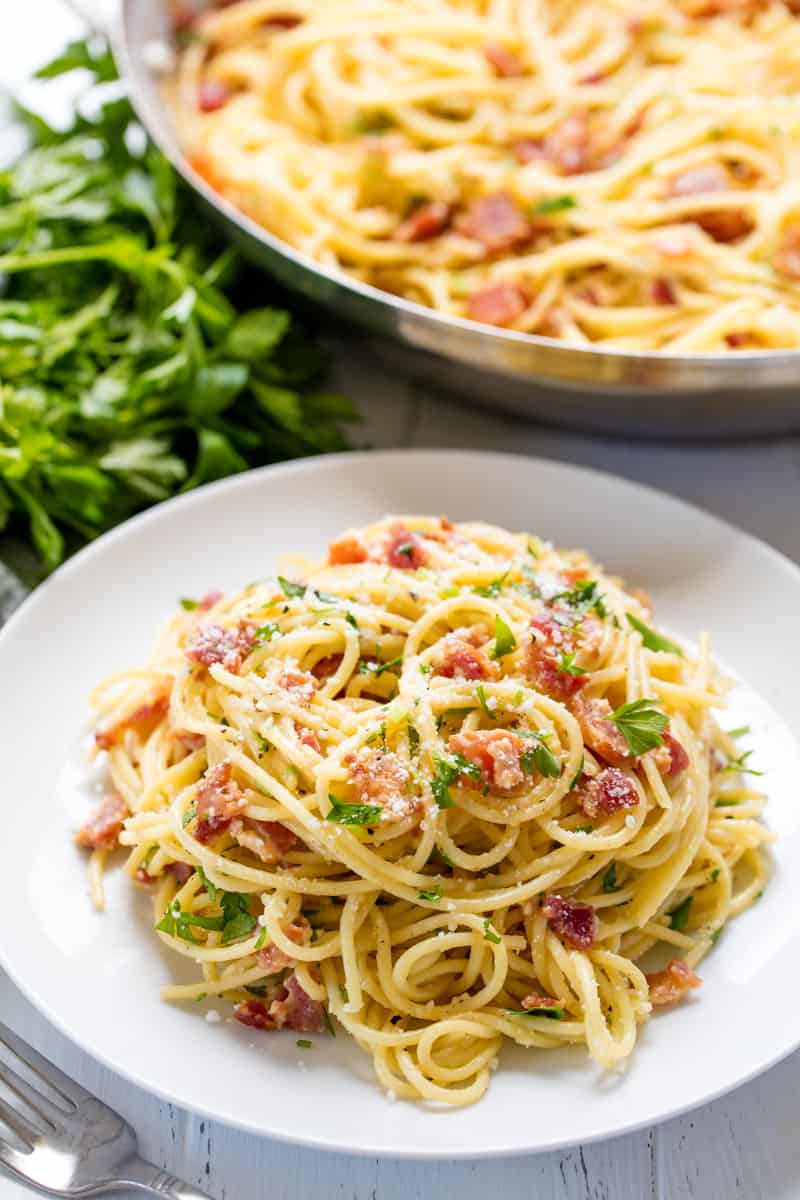 Authentic Pasta Carbonara is easy to make, packed with bacon flavor, and then drenched with a delicious egg-based cheese sauce that will make you want more.
4. Slow Cooker Creamy Tomato Basil Chicken
When you're dealing with a myriad of things to be doing around the home, you won't need to spend time cooking in the kitchen. Take a break by using the cooker in your slow cooker for cooking your dump meals. This slow cooker tomato-basil chicken dish is delicious and creamy, so make sure to make more! You'll be able to convince everyone that you've worked all day to prepare and cook this delicious dish!
5. Easy Turkey Stuffed Peppers
Change things up and give your family this delicious and innovative recipe! Bell peppers filled with turkey (low in fat) and rice, mixed with garlic, tomato sauce onions, salt, and tomatoes, and then topped with cheese. It looks fantastic and tastes better!
6. Easy Sheet Pan Salmon
Are you stuck about what you can cook for dinner? Try this delicious sheet pan salmon dinner for dinner tonight! It is possible to use any protein and vegetables you'd like to add to this recipe. You can also add the seasonings to it in the way you prefer it. Our standard sheet pan dinner includes broccoli, sweet potato, Brussel sprouts, salmon, and sweet potato. We absolutely love sheet pan dinners!
7. One-pot Cajun Chicken Pasta
Sometimes you get lost in the time as you forget dinner time is close. In these instances, it is possible to rely on pasta recipes to make an easy and quick meal. Chicken and pasta cook fast, so the next time you're under pressure, you can make the one-pot Cajun chicken pasta dish for the family. If you prefer to add some spice to your meals you can sprinkle some cayenne peppers into the pan while cooking.
8. Red Thai Curry Vegetables
You're waiting for the weekend to arrive to go out to eat Thai food? Wait no more! You can have your own delicious Thai curry at your home. The Red Thai curry recipe achieves the equilibrium between sweetness and spice (not too spicy or too sweet). There is only one pan to cook this recipe… What do you think this means? Fewer pans to clean!
9. Beef Chow Mein (Gluten-free)
Avoid the Chinese takeaway that is oily and won't be a good fit for your stomach. Try this delicious platter of beef and broccoli Chow mein that is ready within 30 minutes! If you prefer chicken, you can replace the chicken with beef. In fact, this homemade version of chow-my is far superior (and more nutritious!) than takeout.
10. Vegan Pesto Paste with Kale
Another dish that is popular and can be prepared in a hurry to leave the kitchen to deliver fast to your dinner table is this delicious pesto pasta. Fresh ingredients and a completely cooked meal in less than 30 minutes! There's no need to buy pesto sauce from a store in your kitchen to make this recipe. This recipe will show you how to create your own pesto sauce by hand!
11. Tex-Mex Chicken Chopped Salad
You can pick your preferred leafy greens for a basis (e.g. spring mix, romaine, or even spinach) and mix in the grape tomato or cherry bell peppers, cherry tomatoes and corn. Add chicken, black beans, and romaine into your salad of nutritious vegetables, and then drizzle with a delicious dressing.
12. Spaghetti Squash Lasagna
If you're planning a celebration this time of year, I'm sure it will be a hit. Spaghetti Squash Lasagna with Turkey Meat will be a huge hit and will become the new healthy meal recipe for the fall. It's a must to not skip this recipe!
13. Maple Walnut Crushed Salmon
This Maple Walnut Crusted Salmon makes a perfect family dish during the Autumn season and it's topped with Walnuts which is also filled with protein that will keep your belly full throughout the day.
14. Cabbage, Sausage and Potato Soup
This soup with a hearty flavor is exactly the perfect soup to have in the cold weather. It's full of healthy vegetables and is full of flavor. It is possible to switch out the sausage for chicken breasts if you're looking for more nutritious versions of this soup. Serve the soup with buns, and then dip away! There is nothing more comforting to the soul and body than the comforting soup.
15. Crockpot Chicken Noodle Soup
This recipe is made with chicken breasts as well as a variety of hearty vegetables which makes it very light and healthy loaded with nutrients, which are vital to maintaining good health.