The demand for flexible work options has skyrocketed, giving rise to a vast array of work-from-home opportunities.
Whether you're seeking financial independence, a better work-life balance, or simply the convenience of working in your pajamas, the digital age has opened up a world of possibilities.
Whether or not you possess creative talents, specialized skills, or industry knowledge, there's a work-from-home job ideally suited to your passions and aspirations (done for you).
Here are 90 legitimate work-from-home jobs that offer diverse avenues for success. Explore these unique opportunities and find the perfect match for your skills and interests.
Related: 11 Amazon Work From Home Jobs to Make a Full Time Income In 2023
90 Legit Work-From-Home Jobs
Virtual Assistant: Provide administrative support remotely, managing schedules, organizing emails, and handling tasks for busy professionals.
Social Media Manager: Utilize your knack for crafting engaging content and managing social media platforms to help businesses build their online presence.
Freelance Writer: Turn your passion for words into a lucrative career by creating captivating articles, blog posts, or even ghostwriting for others.
Graphic Designer: Showcase your artistic flair by designing visually stunning graphics, logos, and marketing materials for businesses.
Online Tutor: Share your expertise in a subject by providing personalized virtual tutoring sessions to students of all ages.
Translator: If you're fluent in multiple languages, put your linguistic skills to use by translating documents, and websites, or even acting as an interpreter.
Web Developer: Create and maintain websites for individuals or businesses, coding and designing captivating online platforms.
Virtual Recruiter: Help companies find the best talent by sourcing, screening, and interviewing candidates from the comfort of your home.
Online Fitness Instructor: Combine your passion for fitness and teaching by offering virtual workout sessions and personalized training programs.
E-commerce Store Owner: Launch your own online store, selling products or services that cater to a niche market.
Voiceover Artist: If you have a captivating voice, lend it to audiobooks, commercials, animations, or even phone systems as a voiceover artist.
Online Marketing Consultant: Assist businesses in developing effective digital marketing strategies to promote their products or services.
Data Entry Specialist: Provide accurate and efficient data entry services, organizing and inputting information for companies.
Online Survey Taker: Participate in market research by taking surveys and providing valuable feedback to companies.
Virtual Bookkeeper: Manage financial records, invoices, and accounts for clients remotely, ensuring their financial well-being.
Transcriptionist: Convert audio or video recordings into written documents by transcribing them accurately.
Content Marketer: Develop and implement content strategies, create engaging blog posts, and optimize website content for search engines.
Online Moderator: Monitor and facilitate online discussions, ensuring they remain respectful and productive.
Social Media Influencer: Build a strong online presence and collaborate with brands to promote their products or services.
YouTube Content Creator: Share your knowledge, entertain, or inspire audiences by creating engaging videos on a topic of your choice.
Online Travel Agent: Help individuals and families plan their dream vacations by offering virtual travel assistance.
Customer Service Representative: Assist customers with inquiries, complaints, or technical support via phone, email, or chat.
Podcast Producer: Manage the production, editing, and distribution of podcasts for individuals or organizations.
Online Language Instructor: Teach language skills to students across the globe using video conferencing platforms.
Online Researcher: Conduct in-depth research on various topics for individuals or companies, providing them with valuable insights.
Stock Photographer: Sell your high-quality photographs online to websites, bloggers, or businesses in need of visual content.
App Developer: Design and develop mobile applications for smartphones and tablets.
SEO Specialist: Optimize websites to rank higher in search engine results, driving organic traffic and increasing online visibility.
Virtual Event Planner: Organize and coordinate virtual conferences, webinars, or workshops for businesses or organizations.
Online Legal Consultant: Provide legal advice and services remotely, specializing in areas such as contract law or intellectual property.
Online Dating Consultant: Assist individuals in creating compelling online dating profiles and navigating the world of online dating.
Online Interior Designer: Help clients transform their living spaces by offering virtual interior design consultations and suggestions.
Online Craft Seller: Showcase and sell your handmade crafts on platforms like Etsy, connecting with buyers from around the world.
Podcast Editor: Edit and polish audio recordings for podcasts, ensuring high-quality sound and a seamless listening experience.
Online Life Coach: Guide individuals in achieving their personal or professional goals through virtual coaching sessions.
Online Music Instructor: Teach music theory, instruments, or vocals through virtual lessons.
Online Business Consultant: Offer strategic advice and guidance to entrepreneurs or small businesses, helping them achieve growth and success.
Online Fundraiser: Help charitable organizations raise funds by organizing virtual fundraising campaigns and events.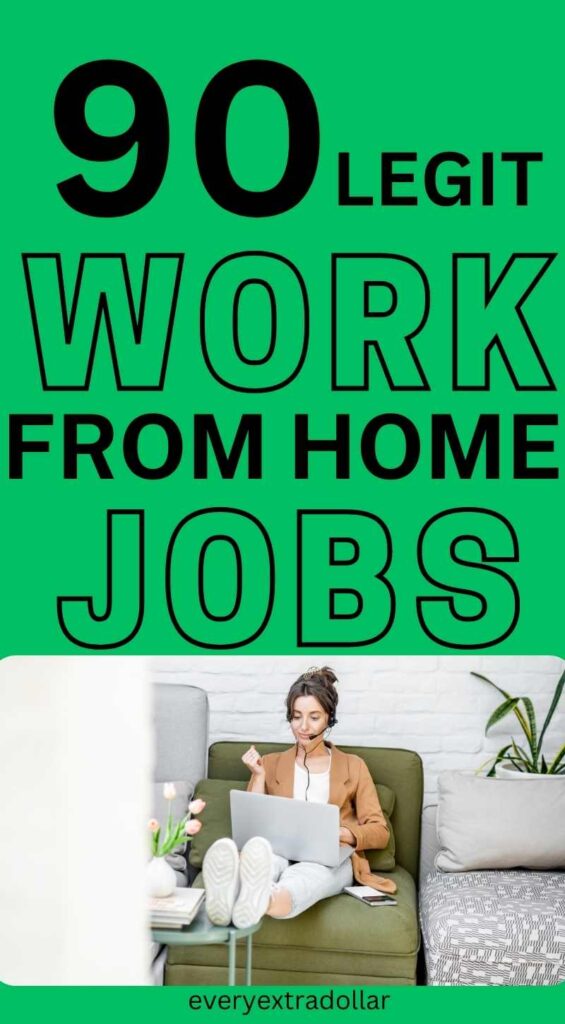 Virtual Travel Writer: Share your travel experiences and tips through writing, capturing the attention of wanderlust enthusiasts.
Online SEO Copywriter: Craft compelling, SEO-friendly content to improve website rankings and attract organic traffic.
Virtual Event DJ: Provide entertainment and set the mood for virtual events by curating and mixing music playlists.
Online Meditation Instructor: Guide individuals through meditation practices and help them achieve peace and mindfulness.
Online Yoga Instructor: Lead virtual yoga classes, teaching various yoga styles and helping individuals improve their well-being.
Online Nutritionist: Offer personalized nutrition plans and guidance to individuals seeking a healthier lifestyle.
Virtual Reality Developer: Create immersive virtual reality experiences, developing applications or games for VR platforms.
Online Language Translator: Provide real-time translation services for virtual meetings, conferences, or webinars.
Online Business Coach: Mentor aspiring entrepreneurs, helping them build successful businesses through virtual coaching sessions.
Online Career Counselor: Assist individuals in exploring career options, writing resumes, and preparing for job interviews.
Online Game Tester: Play and test video games to identify bugs, glitches, and areas for improvement.
Virtual Voice Acting Coach: Help aspiring voice actors refine their skills and excel in the competitive voiceover industry.
Online Genealogist: Conduct genealogical research and help individuals trace their family history.
Online Jewelry Designer: Create and sell unique jewelry pieces through your online store or platforms like Etsy.
Virtual Legal Transcriptionist: Transcribe legal documents, court proceedings, or depositions with accuracy and confidentiality.
Online Meditation App Developer: Design and develop meditation apps, offering guided meditation and relaxation techniques.
Online Pet Trainer: Assist pet owners in training their furry companions through virtual sessions and guidance.
Virtual Art Therapist: Help individuals explore their emotions and improve their mental well-being through art therapy sessions.
Online Knitting Instructor: Teach knitting techniques and patterns to enthusiasts through virtual workshops or classes.
Online Comedy Writer: Create humorous content, including jokes, one-liners, or scripts for comedians or comedy shows.
Virtual Cryptocurrency Consultant: Provide guidance and advice to individuals interested in investing in cryptocurrencies.
Online ESL (English as a Second Language) Teacher: Teach English to non-native speakers through virtual lessons.
Online Nutrition Blogger: Share nutritional tips, recipes, and wellness advice through your own blog or social media channels.
Virtual Museum Guide: Lead virtual tours of museums, providing historical and artistic insights to remote visitors.
Online Calligrapher: Offer personalized calligraphy services for special occasions like weddings, birthdays, or anniversaries.
Virtual Music Therapist: Use music to promote healing and relaxation, providing therapy sessions to individuals online.
Online Stock Trader: Engage in buying and selling stocks, utilizing your knowledge of the financial markets.
Virtual Relationship Coach: Assist individuals and couples in improving their relationships and resolving conflicts through virtual coaching sessions.
Online Voice Acting Audition Coach: Help aspiring voice actors perfect their audition skills and stand out in the industry.
Virtual Sustainable Living Consultant: Guide individuals and businesses in adopting eco-friendly practices and reducing their carbon footprint.
Online Dating Profile Writer: Craft compelling dating profiles that attract attention and increase chances of finding meaningful connections.
Virtual Wine Tasting Expert: Conduct virtual wine-tasting sessions, educating participants on different wines and flavor profiles.
Online Comedy Instructor: Teach comedy writing and performance techniques through virtual workshops or classes.
Virtual Cryptocurrency Trader: Trade cryptocurrencies on behalf of clients, leveraging your knowledge of market trends and analysis.
Online Financial Planner: Provide personalized financial planning services, helping individuals meet their financial goals.
Virtual Gardening Consultant: Assist individuals in designing and maintaining their gardens through virtual consultations and guidance.
Online Comedy Content Creator: Produce comedic videos, sketches, or animations for online platforms like YouTube or TikTok.
Virtual Stress Management Coach: Help individuals manage stress and improve their mental well-being through virtual coaching sessions.
Online Video Editor: Edit and enhance videos for individuals, businesses, or content creators.
Virtual Personal Shopper: Assist clients in finding the perfect products online, and curating personalized shopping experiences.
Online Craft Instructor: Teach various crafts, such as painting, pottery, or jewelry making, through virtual classes.
Virtual Wedding Planner: Coordinate and plan weddings remotely, ensuring every detail is meticulously taken care of.
Online Sustainable Fashion Consultant: Educate individuals and businesses on sustainable fashion choices and ethical brands.
Virtual Business Analyst: Analyze data and provide insights to help businesses make informed decisions and improve performance.
Online Grant Writer: Write persuasive grant proposals for non-profit organizations, helping them secure funding.
Virtual Feng Shui Consultant: Offer virtual consultations and advice on creating harmonious and balanced living spaces.
Online Voiceover Director: Direct voice actors remotely, guiding them through performances to achieve desired results.
Virtual Dating Coach: Help individuals improve their dating skills, build confidence, and navigate the world of relationships.
Online Craft Supply Retailer: Sell craft supplies online, catering to hobbyists and DIY enthusiasts.
Virtual Health and Wellness Coach: Guide individuals in achieving their health and wellness goals through virtual coaching sessions.
Online Ethical Hacker: Help organizations identify and address vulnerabilities in their systems through ethical hacking practices.
Virtual Personal Stylist: Offer virtual fashion advice and styling services to individuals seeking a refreshed wardrobe.
Wrap Up
The advent of technology and the growing need for flexibility have paved the way for a multitude of legitimate work-from-home opportunities.
This list of 90 unique and legitimate jobs provides a glimpse into the vast array of options available to individuals seeking to work from the comfort of their homes.