Wise (TransferWise) is a new way to send and receive money from around the world. They are a well-known money transfer company that was founded over the last ten years to save you time and money by eliminating the need to use banks or money changers.
Many people have questioned how Wise can be eight times cheaper than a bank; we'll explain how it works and why it saves you so much time and money.
Who is Wise (Transferwise) ?
Kristo Karmann and Taavet Hinrikus founded Wise, formerly TransferWise in 2011. They were tired of having to pay so much for money back home as ex-pats in London.
Crunchbase reports that Wise raised more than $1.1 billion through 11 rounds of venture capital funding. The company has now been valued at $5 billion and raised $319 million in its latest round of funding, which was held in July 2020. Techstars and BlackRock are among the investors in the company. JP Morgan is also a shareholder.
Is Wise (Transferwise) legal and safe?
Yes.
Wise uses bank-grade security that is regulated around the world. They use HTTPS encryption for passwords and logins on their website.
They must'safeguard your money' by law. This means that they must keep your money in separate accounts at 1st-class banks like JP Morgan Chase and Barclays.
They use 3DS to process card payments, and have their own security team to keep your money and data safe from fraud.
How to Send Money With Wise (Transferwise)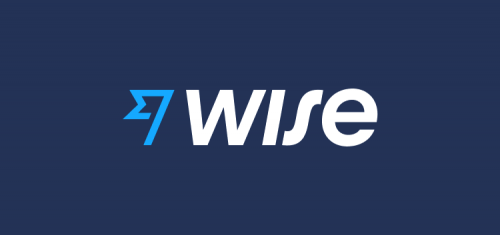 Here are the steps:
Register for a free account online
See how much money arrives in your overseas bank account by setting up a transfer
Send digital copies to verify your ID
Send the bank details to the recipient of your funds abroad
Double-check the summary Wise offer and then press 'Confirm.
Track the international money transfer by paying for it and following the tracking link
These are the details you will need to send money
Wise will need information from you about the destination of your transfer. This information can be obtained from the recipient of the money. If they don't have all the details they need, they can ask their bank.
Wise also offers a Money to E-mail service. Simply provide the recipient's address, and Wise will reach out to them to get the necessary information.
Wise expects that you will provide the following:
The amount you are sending
These are the countries from which you send money.
You can send money in the following currencies
Name and address of the recipient
Details of the bank account details for the recipient
You will need the sort code, routing number, and account number. However, the details of your bank account may vary from one country to another. Wise may ask for a SWIFT or IBAN in certain cases (International Bank Account Number).
Wise sending limits
Wise has a variety of payment options that will allow you to fund an overseas transfer.
Wise has some sending limits but they are not very high so it isn't something you should worry about. You can send money up to 1,000,000 USD ($1,000,000), depending on how it is paid for. Paying by card, for example, has lower limits.
How Can I Receive Money From Wise (Transferwise)
Wise makes it easy to receive money. To receive money from Wise, the recipient doesn't need to have an account on Wise. Only the person who sent the money must create one.
A bank account is required for the recipient of the money. Send your bank details to the person who is sending the money. The money will then arrive in your bank account. The money transfer usually arrives within 2 days, but sometimes it can take as little as 24 hours.
Wise: How to Create a Wise (Transferwise) Online Account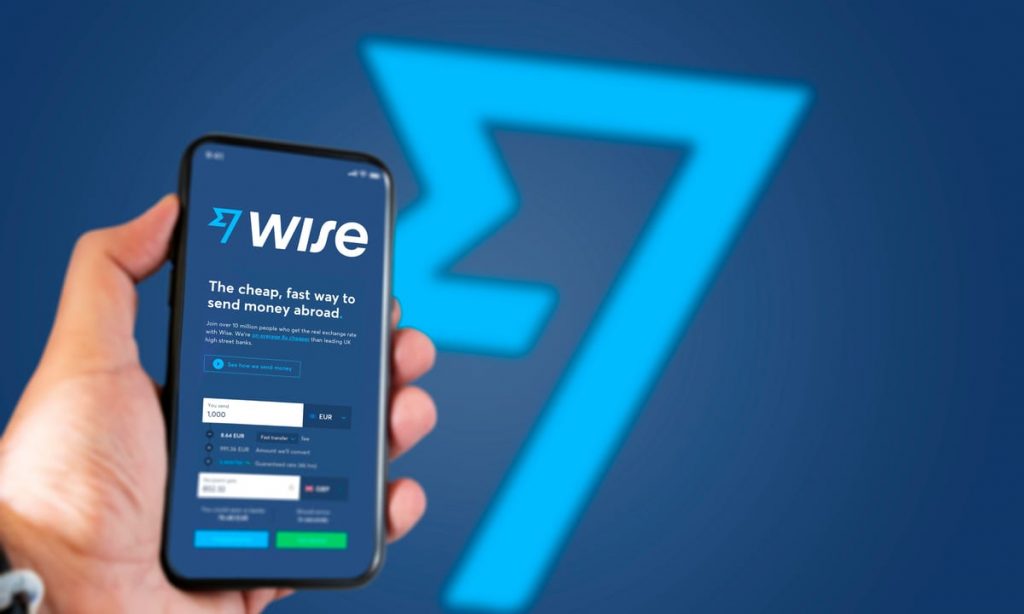 Wise will allow you to send money from the US but only if you have an account.
It's easier than you think.
Go to the Wise sign-up page
Register for an account with your email address and a strong, unique and secure password
You can also sign up using your Facebook or Google account
Wise will email you a verification email once you have signed up
Follow the instructions contained in the email
Now you're ready to make a transfer
Requirements to Open a Wise Account (Transferwise)
Wise must ensure that everyone's money is safe. This means that they will need to verify your identity. Sometimes they will need to ask for your identity documents. This might be when you create an account or make a transfer. It can be frustrating, we know, but these are the rules and every currency provider must know who you really are.
Depending on the amount you are sending and where it is going, you will need to show proof of address and an ID document.
Here's what Wise accepts.
Examples of acceptable identification
Passport with photo
Photo of driver's license
Visa ID or Residence Permit
Example of address documents
Statements from banks and credit cards
How to pay for your transfer
Wise has a variety of payment options that will allow you to fund an overseas transfer.
Transfer from a bank to a Wise Account
A debit card that is linked to your bank account
Credit card
MasterCard and Visa are the most accepted credit cards.
Wise asks that you do not pay bank transfer until you have arranged to send the money. The bank account details and reference number will be provided to ensure that the payment is received in the correct place. They will accept payments by Faster Payments (Bacs, or CHAPS).
Your provider might charge your credit card for a card payment. This could result in higher interest rates and you paying interest immediately. To find out if this is possible, check with your card provider.
Wise charges slightly different fees depending on the method you use to pay for your transfer. A payment made from a bank account has a low fee and debit or credit card payments have a slightly higher charge.
How Does The Wise (Transferwise) Mobile App Work?

Wise is expanding its reach by making money transfers mobile phone-based. No more waiting in line during lunch to send money abroad in a bank.
It is easy and secure to send money using their user first smartphone app. Wise has made the process as simple as possible by providing many shortcuts such as setting up new transfers for recipients and details that have been used before.
You can also check the status of your transfer and send your documents to verify. Wise has apps for IOS and Android in the Apple Store, as well as in Google Play.
Wise: The pros and cons
Pros
Wise is the best international transfer company for most needs. But, they are not perfect. Let's break it down, and let's talk about what Wise excels at and where they struggle.
It is very simple to use money transfer services.
They are completely transparent and open about the charges they make, so there is no surprise.
Transfer fees can be very (really) high, especially for smaller amounts sent overseas.
You get the best exchange rate by using the mid-market rate.
Access to Mastercard debit card and multi-currency account
Offer services to individuals and businesses.
They are loved by their customers.
Cons
Only bank transfer, debit or credit cards are accepted. You cannot pay with cash or cheque.
Wise does not support all currencies and doesn't provide transfer services to all countries.
Money can only be sent to another bank account. This is difficult if the recipient does not have one.
The money can't be picked up, delivered or transferred to a mobile phone by the recipient.
A specialist foreign exchange provider may be more affordable for larger amounts (over $10,000).
Wise: When is it best to use Wise when you need international money transfer
You need to send money overseas from the USA. Wise sounds like a good choice. But how can you tell if it is right for you? These are the questions you should ask:
Are you looking to quickly get money to your recipient? Wise is the right choice. Wise transfers to most countries take just a few business days (Monday through Friday).
Do you worry about being ripped off? Wise is open about their low fees. They are often the lowest-priced provider in the USA and almost always the third cheapest. The real exchange rate will be displayed, so you won't have to pay any hidden fees.
Are you looking to ensure that your money is secure? Wise is regulated by the Financial Crimes Enforcement Network in the United States (FinCEN), as well as other agencies around the globe. Wise employs the most recent encryption and security so there's no need to be concerned.
Do you worry that it will take some time to create an online account? Wise will make it quick and easy.
Looking for an easy-to-use service? Wise can help. It offers fast and easy transfers and multiple payment options. You also get notifications and communications to keep you updated.
Would you like to pay in cash or by cheque? Wise won't allow you to do this. You can only fund international transfers via bank transfer, wire transfer or card.
Is the person you are sending money to a bank account? No, Wise does not allow you to send funds to any other bank accounts. This is unless you have Wise Borderless.
Is the person you are sending money to willing to cash it in? No, not with Wise.
Summary Of The Wise (Transferwise)
In the past, sending money abroad was not possible. Customers could only send money to a bank to transfer funds to overseas accounts or to send cash at penalty rates via Western Union.
Banks might charge you a $50 transfer fee and provide a poor exchange rate, at least 8% higher than the mid-market rate. There might also be hidden fees.
Wise can send money quickly and at very low exchange rates. They have 1000's of bank accounts all over the world that hold local currency.
Wise is able to offer such attractive rates because the money doesn't leave the country so it doesn't have to be converted. Wise can offer an exchange rate that is very close to the market rate. There is always a middle man. It is just that the margin or cut they take can often be 4-8 times less than what the bank offers.