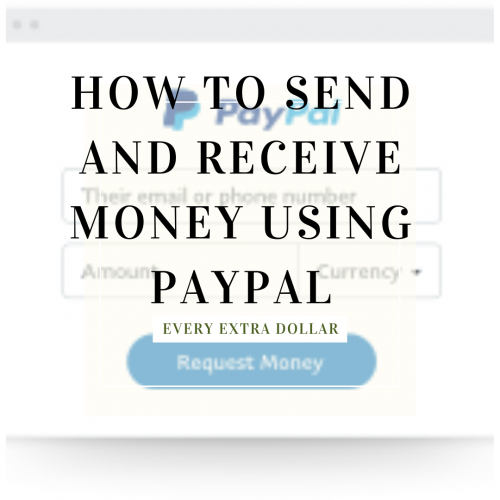 How to send and receive money using PayPal account in a quick and easy guide.
Firstly what is the meaning of PayPal?
Paypal is an American multinational financial technology company operating an online payments system. It supports Online transfers and serves as an electronic alternative to checking money orders.
PayPal is a popular and widely used way to send and receive payments around the world. You are likely familiar with PayPal's purchase process if you shop online. It's possible to use PayPal to pay even if your PayPal account is not active.
It can be a convenient way for friends and family to send money and to pay for goods or services. However, it is worth noting that PayPal can be quite expensive if you don't have an account.
PayPal can be a costly option if you need international payments, regardless of whether you have an account.
With PayPal, you receive money when someone sends a payment to your email address or mobile number.
Money is something we all love, as much as we love making life easier. PayPal is a great platform for sending and receiving money. It is one of the most popular platforms for sending and receiving funds, and it's easy to use. To receive money from PayPal, you only need to create an account. It's that simple!
How to Send and Receive Money Using PayPal
Okay, there's more to it, but it's still quick and simple to send and receive money to PayPal. This is everything you need to know.
How to receive money from PayPal
You already know how to get money through PayPal if you have a PayPal account. You just need to give your email address to someone so they can send money via PayPal.
You don't even have to create a PayPal account in order for someone else to send money your way. To claim the money, you will need to create an account. However, as long as the sender enters the correct email address, the money will be available.
This method requires that you have someone actively send you money. However, there are other ways to request money through PayPal. The steps are identical for both the web and the PayPal app.
While you don't have to open an account to receive money from someone, you will need one to claim the money.
After logging in, click Request at the right of the PayPal balance. You can click Send and Request above the icon. The Request button is below the icon. This guide won't address it, but you can create an invoicing screen from the right side, set up a paypal.me account where you can receive money, and create a money pool.
Let's return to our task. You can simply enter the email address of the other party and then click Next. The amount, currency, and a short note explaining the purpose of the payment are all required. Although the note is not required, it will make you more likely to be paid.
You can now click Request Now and wait for payment. This is the same process but written step-by-step.
How to get money on PayPal:
Log in to PayPal.com.
Right-hand side, click the Request button.
Enter the sender's email address, and click Next.
Enter the amount and currency. Optional is a note.
Click Request Now.
Is there a PayPal fee for receiving money?
PayPal allows you to receive money for personal use in the US. However, selling goods or services will incur a fee. The rate in the US is 2.9% plus $0.30 per transaction. Venmo is another PayPal product that you might consider if you are in the US. Learn more about the differences.
International payments via PayPal are subject to fees. These fees can be applied for personal or business transfers. The fee is usually 5% of the amount, with a minimum of $.99 and a maximum of $4.99. This fee is charged by the sender and not the receiver. It can make a significant difference in the amount sent internationally by PayPal.
Related: How to Avoid PayPal Fees When Sending Money Internationally to Friends & Family
What is the average time it takes to receive money via PayPal?
It all depends on where the money came from. If they send from their PayPal account or debit/credit cards, it takes only a few moments. It can take up to two to three days for the bank to clear money sent from a linked account.
How to send money via PayPal with your account
If you have received an invoice or money request, PayPal allows you to make payments quickly and easily. You can also set up the payment by yourself, provided you have the telephone number or email address of the person to whom you wish to pay. Here's how.
Step 1: Make the payment
To get started, click on the "Pay Now" button if you have been sent an invoice and money request. You might be asked to log in to your PayPal account depending on which device you are using before you can proceed.
You can initiate the payment by yourself by logging into your PayPal account, then clicking the "Send and Request" button.
Step 2: Choose whether you are making a business or personal payment
PayPal will ask you for confirmation if you are structuring the payment by yourself. This is to confirm that you are paying for goods or services or making payment to a friend, family member or relative in the US.
Step 3: Fill in the details of the recipient
Before you can proceed, you will be asked for the email address and phone number of the person to whom you want to pay.
Step 4: Confirm the amount as well as currency
Next, you will need to confirm the amount and currency that you wish to pay. You can do this by using the drop-down boxes. Click on the currency that interests you.
Step 5: Click confirm and select a funding source
You will need to confirm that the payment was entered correctly and then choose how you want to pay. This stage allows you to choose from a variety of funding options, including PayPal balance, linked bank accounts, and credit or debit cards.
Step 6: Make sure to review the payment.
Once you have added your funding source, you are done. You can confirm your payment by clicking the button. An email receipt will be sent to you confirming that the payment was processed.
PayPal: How do I send money without an account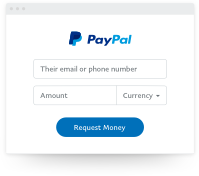 You can make payments through PayPal without opening an online account. However, the recipient must send you an invoicing or money request. You will receive an email with either a detailed bill (if you are paying a business) or a note explaining the purpose of the money.
The email will include a "Pay Now" button embedded in it. This is all you need to pay the bill without opening a PayPal account.
Step 1: In the email/invoice you have received, click on "Pay Now".
Once you have received the email detailing payment, click on the "Pay Now" button.
Step 2: Fill in your debit or credit card details
Now you'll be able to create a PayPal account and pay it. If you do not wish to do this, simply select the credit card or debit card option, and then enter the details of the card.
To give you an idea of the differences in cost, it's important to remember that PayPal payments using a debit or credit card are more expensive than those made with a PayPal account with a balance, or linked bank accounts.
Step 3: Confirm payment
This is where you can finally review the payment to make sure it's all in order. Click confirm to confirm that everything is correct. For your records, you will receive an email receipt of the payment.
There are many options when it comes to making a payment. PayPal is convenient for certain transaction types but you need to consider the fees.
International payments can be very expensive. It can save you money if you compare all options before you make a decision.
Paypal frequently asked questions
How do I receive money through PayPal?
Once that happens, we will send you a message letting you know you have money available.
You can assess the money you receive on your PayPal account home page, then you choose to:
Transfer it to your bank account, or
Keep it in your balance to send money to friends and family or shop online.
Note, to accept the money you will need to open a PayPal account and confirm your email address.
How do I send money using PayPal?
Just follow the PayPal.me link you have been sent, or type it in your browser. Type the amount you will like to send and choose how you will like to pay.
You can send money from your PayPal balance or bank account or choose your preferred Debit or credit card. If you don't have a PayPal account, we will help you create one.
What are the fees for sending money?
It's free to send money to friends and family in the US when you use your PayPal account or bank account. if you use a debit or credit card there is a fee.
Sending money to pay for goods and services is free.
How do I create my own PayPal account?
Just visit PayPal.me to create an account. If you already have a PayPal account, login and generate your link. Signing up is fast and free.
Is it free to set up?
It sure is 100% free, PayPal just needs a few steps to have a PayPal account or set up a PayPal.me Link
What kind of PayPal account do I need?
PayPal.me is open to all account types however business accounts can only accept goods and services payments.
Now you know How to Send and Receive Money Using PayPal.
Related: How to Send and Recieve Money Using Wise (Transferwise)