Here is the best step by step guide on How to Open First Bank Account Online.
First Bank Nigeria PLC is among the most well-known banks of Nigeria. It has patronage by people from every walk of life in Nigeria. Its benefit over banks, in general, is that it can be accessed from virtually every corner of Nigeria. We'd like to give you a step-by-step guide on how to open your First Bank Savings account today. It's easy.
From saving your hard-earned money, running a hassle-free business account, to carrying out seamless international transfers and much more, first bank accounts varieties have got you covered always.
First Bank offers a lot of financial services for its customers. It's hard to hear clients complain about the excessive and uninformed deducts.
In reality, the majority of customers prefer to open accounts with First Bank account to any other bank in Nigeria. Maybe you're one of the majority? We'll help you follow the steps below.
Why should you choose this account?
All you require is N2,000 just to make it accessible
To ensure that it is running You will require the minimum balance of N1,000
Who Can Apply
Everyone is eligible to apply, be it corporations or individuals.
How To Apply For First Bank Account Online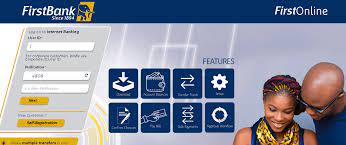 The nearest First branch of the bank and ask for an account opening. The process will guide you and be treated. If you decide to go with a more simple approach, here's your step-by-step guide.
Download the Account opening form here.
Complete the form.
If you are still in doubt, visit any First branch of a bank near you and complete the application.
Follow the other guidelines you receive.
CAN I OPEN FIRSTBANK ACCOUNT WITH MY PHONE
Yes, accounts like the USSD bank accounts as well as mobile app bank accounts can be opened by phone.
If you're a new customer with no FirstBank account, you'll need to go to an office near you to the FirstBank and then open your account.
In the majority of instances, the account that was created at the bank's location becomes your primary account. It means that all your accounts on your mobile can be used to conduct transactions from your mobile at any time and from anywhere.
HOW CAN I OPEN FIRSTBANK ACCOUNT ON PHONE
Follow the step-by-step guidelines below to set up your FirstBank account via your mobile phone:
1. On your phone call *894*0# (with the number that is associated with the account linked to your FirstBank account)
2. The new screen displays the list of debit card numbers connected to your FirstBank account.
3. Choose the debit card you prefer from the drop-down menu
4. Input the four-digit pin number for the debit card you chose from the drop-down menu.
5. Create a brand new five (5)-digit PIN which will be used to verify and authenticate your transactions. Once you have done this, you have successfully opened your FirstBank account through your mobile phone
WHICH TYPE OF FIRSTBANK ACCOUNT CAN BE OPENED ON PHONE
You can create Fisrtbank Savings and Current accounts by using your phone anytime. Be aware that each account can be opened with the phone. For that reason, it is necessary to go to the nearest branch.
They are only for active personal account owners of FirstBank.
This is the information we will provide to you informing you that you may be able to create a FirstBank account through your mobile.
how to open first bank student account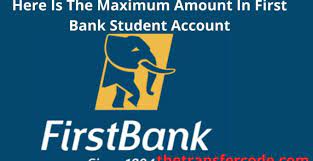 A no fee student checking account is a checking account designed specifically for college students that doesn't charge monthly maintenance fees as long as you meet certain monthly requirements. First Bank's no fee student checking account is called Campus Checking, and it is specifically designed for students between ages of 16 and 25.
Campus Checking features:
No monthly maintenance fees
Free online and mobile banking*
Free online bill pay
Free eStatements or paper statements
No First Bank transaction fees on 8 out-of-network ATM withdrawals per month
Opening a no fee student checking account at First Bank is quick and easy. You can visit a branch near you, or open an account online safely and securely in just 10 minutes
Requirements to Open First Bank Account Online In 2022
Account opening form
2 passport photographs
Identity proof that is valid (driver's license, passport for international travel or national identity card, voter's identification card)
Public Utility Receipts that are that was issued within the last 3 months (PHCN bill water rate bill, rent receipt phone bill, etc.)
What Can You Do With Your Account?
After you have created your account, you are able to complete the following steps.
Make the necessary payments
Money to deposit
Transfer money
Check account activity
Be alerted
Make cash
WHAT TYPE OF ACCOUNTS DOES FIRSTBANK OFFER

Below are some of the accounts you can open at FirstBank Nigeria:
Savings Account
Current Account
FirstGem Account
Domiciliary Account
Fixed Deposit Account
FirstPremium Term Deposit
Diaspora Account
Student Account
First bank Customer service, phone, support
First bank Contact
Tel: +234 1 905 2326
Tel: +234 708 062 5000
Email : [email protected]
Tel: +234 1 448 5500
First bank office address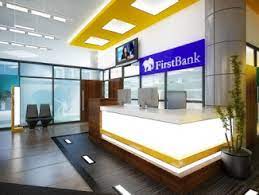 First Bank of Nigeria Ltd.
Head Office Address
Samuel Asabia House
35 Marina
P.O. Box 5216,
Lagos,
Nigeria.
First Bank Mobile App
You can install the First Bank Mobile App from your playstore app on your device. You can activate it and start making transactions online.
You are now able to Open First Bank Savings Account effortlessly. Enjoy!
F.A.Q
How do I get FirstMobile App?
It is possible to download the Firstmobile app from the Apple store, Google play store, or Huawei App gallery for iPhone, Android and Huawei phone users, for example.
2. I am using biometrics in my previous App, but am unable to use biometrics on the new app.
To make sure you remain awed by the biometric features on the app,
* Enter your mPIN in order to connect to the app for the first time.
* You'll see an email asking you to use Biometric as an alternative option.
Select the biometric option Save and you're in good shape.
It's a once-in-a-lifetime event as well as a security feature to make sure that the user is who uses the account.
3. List of beneficiaries who have been saved using the Transfer service of my previous App isn't available on the new app.
The feature of saving beneficiaries has been extended to additional services (i.e. Airtime and Bills) for better user experience.
To transfer beneficiaries you must swipe to transfer them and look up your saved beneficiaries list for FirstBank accounts. Click left to reveal your saved beneficiaries list
for any other bank account. This is also possible for other Banks accounts. Airtime and Bills payment.
4. How can I help a beneficiary save?
Save beneficiary via the menu save beneficiary or following the transaction.
5. How can I delete a beneficiary I have saved?
You can erase the beneficiary you have saved in the management of beneficiary tab.
6. Do I need to make any changes to the menu for frequent transactions?
It is not, but it is continuously updated.
7. Do I have to update my favorite apps on the App?
Yes, you must make the change yourself. Contrary to the usual transactions, you can have favorite.
8. What is the purpose of the dashboard? me?
The bar graph allows you to see the patterns of your spending in a single glance every time you record in your FirstMobile app.
9. I keep getting an error message saying 'Error been encountered Please try again later' whenever I try to login during the course of transactions.
* To log in, please look at your network connections, as it could be a network issue error.
* For transactions, leave your account and confirm your network connection and your data availability.
10. I am constantly getting 'Access scheme is not able to be used to conduct transactions' every time I try to do a Transfer.
Change and confirm the debit card you choose to use because the app will automatically select the first account.
Your dashboard may show an account that could be a non-transactional one like a Credit or Debit Card account.