With the work-at-home culture growing worldwide, Nigeria is not left out as everyone is ready to accept to work from home and earn an income to keep things going.
Although Nigeria is one of the developing countries that took longer to accept the work-at-home culture because a lot of people do not believe there's anything sustainable you can do at home that actually fetches income.
Now that everyone is ready to work from home because of the ease of work and savings on transportation, searches on how to make money online and How to Make Money Online In Nigeria As a Student have also surged.
The search is more rampant with students as they are struggling so hard to find a sustainable way to make money while learning.
Whether you're looking to supplement your income, gain valuable skills, or explore entrepreneurship, the online world provides a wealth of possibilities. We will explore some practical and effective ways for Nigerian students to make money online.
Related: How to Get Online Jobs: A Comprehensive Guide to Finding Online Jobs in Nigeria
How to Make Money Online In Nigeria As a Student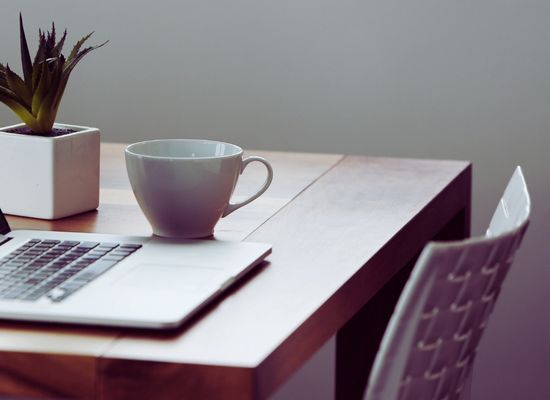 1. Freelancing
Freelancing is a popular and flexible way to earn money online. As a student, you can leverage your skills in areas such as writing, graphic design, programming, digital marketing, and more.

Platforms like Upwork, Fiverr, and Freelancer connect freelancers with clients worldwide. By creating a compelling profile and delivering quality work, you can build a solid reputation and attract high-paying clients.
2. Online Tutoring
Nigeria has a strong demand for educational support, making online tutoring an excellent opportunity for students. Platforms like TutorMe, Preply, and Teachable allow you to teach subjects you excel in, such as math, science, languages, or even music.

You can conduct virtual classes, set your own rates, and connect with students from around the country, offering personalized learning experiences.
3. Content Creation
If you have a passion for creating content, consider starting a blog, YouTube channel, or podcast. Choose a niche that interests you and share valuable and engaging content.

With time, you can monetize your platforms through advertising, sponsored content, brand partnerships, and even merchandise sales.
Consistency, quality, and audience engagement are key factors in building a successful online presence.
4. Affiliate Marketing
Affiliate marketing is the process of promoting products or services and earning a commission for each sale made through your referral.

Many companies, both local and international, offer affiliate programs. You can join platforms like Jumia Affiliate, Konga Affiliate, or Amazon Associates to promote relevant products through your website, social media, or email marketing.
Successful affiliate marketers often combine compelling content with effective marketing strategies to drive sales.
5. Online Surveys and Microtasks
While not the most lucrative option, participating in online surveys and completing microtasks can provide a steady stream of income.

Websites like Swagbucks, YSense, and Clickworker offer paid surveys, data entry tasks, and other simple jobs.
Although the earnings may be modest, these activities can be done in your spare time, making them suitable for students with busy schedules.
6. Social Media Management
With the rapid growth of social media, businesses, and individuals are seeking help to manage their online presence. If you have a knack for social media, consider offering your services as a social media manager.
You can create and schedule posts, engage with followers, analyze metrics, and help businesses build strong online brands.
Showcase your skills through a portfolio and connect with potential clients through platforms like LinkedIn.
7. Dropshipping
Consider starting an online store without the need for inventory through dropshipping. You can partner with suppliers who handle product storage and shipping.

Platforms like Shopify and WooCommerce make it easy to set up your store and integrate with suppliers. Focus on marketing and customer service to drive sales and earn a profit.
8. Online Writing
If you have a flair for writing, explore opportunities as a freelance writer or content creator. Many websites and blogs are constantly in need of high-quality articles, blog posts, and website content.

Platforms like iWriter, ProBlogger, and Freelance Writing Jobs list writing gigs across various industries.
9. Virtual Assistance
Businesses and entrepreneurs often require assistance with administrative tasks, customer support, email management, and more.

Offer your skills as a virtual assistant (VA) and help them streamline their operations. Websites like Upwork and Remote.co connect VAs with clients globally.
10. Transcription Services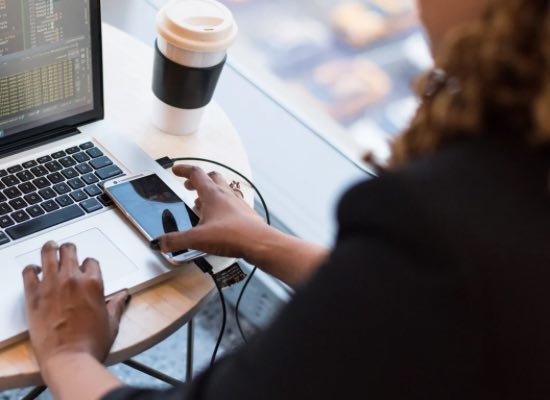 If you have good listening and typing skills, consider offering transcription services. Transcribing audio or video files for businesses, podcasts, or content creators can be a lucrative venture.

Platforms like TranscribeMe and Rev provide opportunities to get started.
11. Online Marketplaces
Take advantage of online marketplaces like Jiji, Olx, and eBay to sell second-hand items or products you create.

Whether it's clothing, electronics, handmade crafts, or artwork, these platforms connect you with potential buyers within Nigeria.
12. App Development
If you have coding skills, consider developing mobile apps. You can create apps for specific purposes, such as productivity, fitness, or entertainment.

Monetize your app through advertisements, in-app purchases, or a premium version with additional features.
Related: How to Get Online Programming Jobs In Nigeria
13. E-commerce Store
Set up your own e-commerce store to sell products you create or source locally. Platforms like Jumia, Konga, and Shopify allow you to create a professional online store with payment gateways.

Promote your store through social media and optimize it for search engines to attract customers.
14. Online Courses
If you excel in a particular subject or skill, create and sell online courses. Platforms like Udemy, Teachable, and Coursera enable you to share your expertise with a global audience.

Develop comprehensive course content and offer value-added resources to attract students.
15. Stock Trading
Learn about stock trading and invest in the Nigerian stock market. Platforms like Meritrade, Chaka, and Cowrywise provide access to the stock market and educational resources.

Start with thorough research and consider consulting with financial experts to mitigate risks.
16. Influencer Marketing
If you have a significant social media following, explore influencer marketing. Collaborate with brands and promote their products or services to your audience.

Maintain authenticity and choose partnerships that align with your values and niche.
17. Website Design and Development
Offer your skills in website design and development to individuals or small businesses looking to establish an online presence.

Create visually appealing and functional websites using platforms like WordPress, Wix, or Squarespace.
18. Graphic Design
If you have a creative flair and skills in graphic design, offer your services to clients online. Create logos, social media graphics, website banners, and other visual assets.

Platforms like Canva, Adobe Creative Cloud, and Fiverr can help you showcase your portfolio and find clients.
19. Podcasting
Start your own podcast on a topic you're passionate about. Monetize your podcast through sponsorships, advertisements, or listener support platforms like Patreon.

Focus on delivering engaging content and growing your audience.
20. Online Language Lessons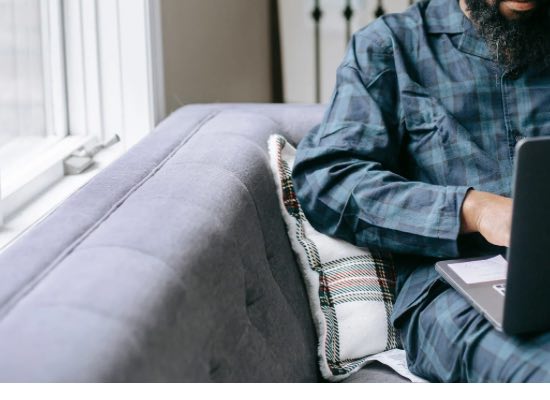 If you're proficient in multiple languages, offer language lessons online. Many people are eager to learn new languages, and platforms like iTalki and Verbling connect language learners with tutors.

Conduct virtual lessons and help students improve their language skills.
21. Data Entry
Data entry tasks are often outsourced by businesses. Websites like Amazon Mechanical Turk and Clickworker offer microtasks like data entry, data categorization, and data validation. Although the pay may be low, these tasks can be completed during your free time.
22. Social Media Influencing
Build a strong social media presence and become an influencer. Focus on a specific niche or topic and engage your audience through high-quality content.

As your following grows, you can collaborate with brands, participate in sponsored posts, and earn money through brand partnerships.
23. Online Gaming
If you're a skilled gamer, consider streaming your gameplay on platforms like Twitch or YouTube. You can monetize your streams through ad revenue, donations from viewers, and sponsorships.

Engage with your audience and create a vibrant community around your gaming content.
24. Webinar or Workshop Hosting
Share your expertise by hosting webinars or workshops on topics you're knowledgeable about. You can charge participants a fee or collaborate with companies to provide valuable training sessions.

Platforms like Zoom and Google Meet make it easy to conduct virtual events.
25. Resume Writing and Career Consulting
Offer services as a resume writer or career consultant to help individuals improve their job prospects. Provide professional advice, review resumes, and offer guidance on interview preparation.

Platforms like LinkedIn and freelancing websites can help you find clients.
26. Online Music Lessons
If you're skilled in playing a musical instrument or have a strong vocal ability, offer online music lessons. Platforms like Lessonface and TakeLessons connect music teachers with students worldwide.

Conduct virtual lessons and help students enhance their musical abilities.
27. Cryptocurrency Trading
Learn about cryptocurrency trading and invest in digital assets like Bitcoin or Ethereum. Stay updated with market trends and utilize trading platforms like Binance or Coinbase to buy and sell cryptocurrencies.

Exercise caution and conduct thorough research before making any investment decisions.
28. SEO Consulting
Become an expert in search engine optimization (SEO) and offer your services to businesses. Help them improve their online visibility and organic search rankings.

Develop a strong understanding of SEO techniques, keyword research, and website optimization.
29. Remote Internships
Look for remote internship opportunities in your field of study. Many companies offer virtual internships that allow you to gain valuable work experience and earn income.

Websites like Internshala and Remote Interns provide listings of remote internships.
30. Voice Acting
If you have distinctive voice or acting skills, explore opportunities in voice acting. Offer your services for commercials, animations, audiobooks, or podcasts.

Platforms like Voices.com and Fiverr connect voice actors with clients seeking their unique talents.
31. Online Research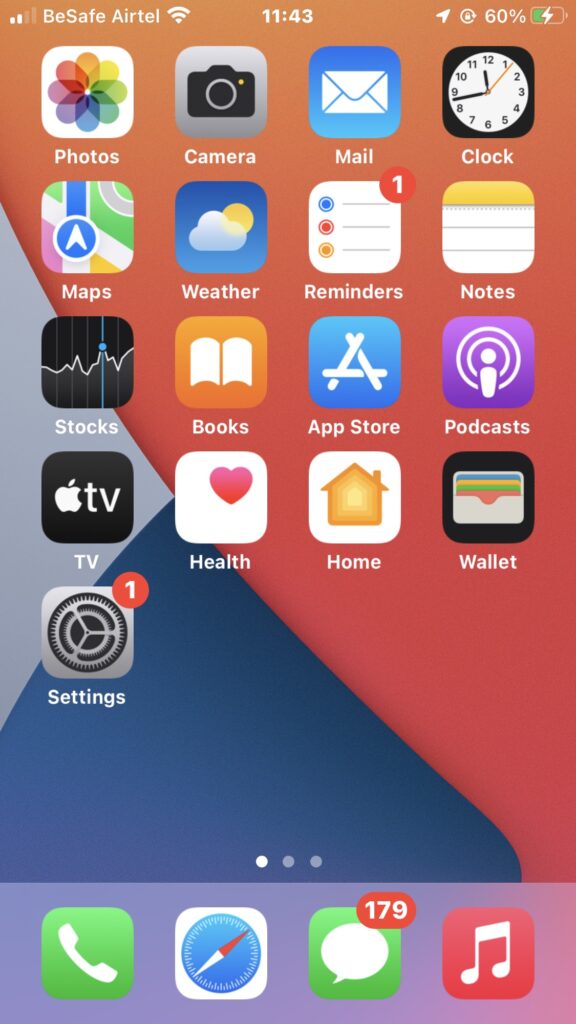 Leverage your research skills and offer online research services to businesses, writers, or students. Help them gather information, analyze data, and present comprehensive reports. Freelancing platforms or websites like Wonder can connect you with clients.
32. Virtual Event Planning
With the rise of virtual events, offer your event planning services online. Help individuals and organizations organize virtual conferences, webinars, or workshops.

Coordinate logistics, manage registrations, and ensure smooth event execution.
33. Stock Photography
If you have a knack for photography, sell your photos online. Platforms like Shutterstock and Adobe Stock allow you to upload and monetize your images.
Capture high-quality, unique photos that cater to specific niches or industries.
34. Online Reselling
Source products at a lower price and resell them at a profit. Platforms like Jiji, eBay, or Instagram can be used to showcase your products and connect with potential buyers. Focus on popular and in-demand items to maximize your sales.
35. Translation Services
If you're bilingual or proficient in multiple languages, offer translation services online. Translate documents, website content, or audio/video files for clients.
Websites like Gengo and One Hour Translation can help you find translation projects.
36. Virtual Fitness Training
If you're passionate about fitness, become a virtual fitness trainer. Conduct personalized workout sessions, offer nutritional advice, and guide clients in achieving their fitness goals.

Use video conferencing platforms to connect with clients and provide virtual training.
With these unique, you have a broader range of opportunities to make money online as a student in Nigeria. From dropshipping and online writing to virtual assistance and app development, there are various paths you can explore.

Keep in mind that each venture requires time, effort, and continuous learning to succeed. Assess your skills, interests, and available resources, and choose the avenues that align with your goals.
Embrace the online landscape, adapt to evolving trends, and unlock the potential for financial growth and professional development.
Here's a FAQ (Frequently Asked Questions) section.
How to Make Money Online In Nigeria As a Student F.A.Q
Q: Is it really possible to make money online as a student in Nigeria? A: Yes, it is definitely possible to make money online as a student in Nigeria. The Internet offers numerous opportunities to leverage your skills, knowledge, and available time to generate income.
Q: What skills do I need to make money online? A: The skills needed vary depending on the specific online money-making method. Some common skills include writing, graphic design, programming, digital marketing, tutoring, language proficiency, social media management, and more. Identify your strengths and explore opportunities that align with your skills.
Q: How much money can I make online as a student? A: The amount of money you can make online depends on various factors, such as the method you choose, the effort you put in, the demand for your services, and your expertise. Some online ventures may offer modest earnings, while others can provide significant income streams.
Q: Are there any age restrictions for making money online as a student? A: While age restrictions may apply to certain platforms and services, many online opportunities are open to students of all ages. However, it is essential to comply with the terms and conditions of the platforms you choose and ensure that you meet any age requirements.
Q: How do I get started with freelancing or selling services online? A: To get started with freelancing or selling services online, create a compelling profile that highlights your skills and expertise. Join reputable freelancing platforms like Upwork, Fiverr, or Freelancer, and actively search for relevant projects or gigs. Provide high-quality work, deliver on time, and gradually build your reputation.
Q: Do I need to invest money to make money online? A: While some online opportunities may require initial investments, such as starting an e-commerce store or purchasing domain names, many methods can be pursued with little to no financial investment. However, be prepared to invest time and effort to learn new skills and build your online presence.
Q: Are online money-making opportunities time-consuming? Can I balance them with my studies? A: The time commitment varies depending on the method you choose and your availability. Some ventures, like online surveys or microtasks, can be done in your spare time, while others, like freelancing or content creation, may require more significant time investments. It is crucial to strike a balance between your online pursuits and your studies.
Q: Are there any risks involved in making money online? Like any venture, there are risks involved in making money online. These can include scams, unreliable clients, payment disputes, or market fluctuations. It's important to conduct thorough research, verify the legitimacy of platforms and clients, and exercise caution when sharing personal information or engaging in financial transactions.
Q: Can I make a sustainable income online or is it just temporary? Making a sustainable income online is possible, but it requires dedication, continuous learning, and adaptability. Building a strong online presence, cultivating a reliable client base, and diversifying your income streams can contribute to long-term success.
Q: Are there any legal and tax considerations when making money online? A: Yes, it is important to be aware of the legal and tax obligations associated with making money online. Registering your business, understanding tax regulations, and keeping track of your earnings and expenses is crucial. Consult with a legal or tax professional to ensure compliance with local regulations.