Want to know How to Make $300 Extra Dollars a Month?
Let's dive!!!
Making an extra $400-$500 per month can make a significant difference in your ability to finally pay off debt, pay for training, or start savings account for emergencies.
You should be able to make $300 in a short period of time, and before you say to yourself, "I don't know how to make extra money on the side," consider the following:
Every day, people with no prior experience start side hustles, and within a few weeks, they are earning an additional $300 per month on top of their regular income. After a few months, they are able to generate an additional $1000 per month.
Making extra money can make a significant difference in your life.
The point is that increasing your income does not necessarily require you to come up with a brilliant idea. It is simply a matter of identifying a service that people require and delivering it. So let's go over How to Make $300 Extra Dollars a Month.
Here are some examples of how to earn extra $300 money
200+ Easy Ways On How To Make Extra Dollar Everyday
How to Make $300 Extra Dollars a Month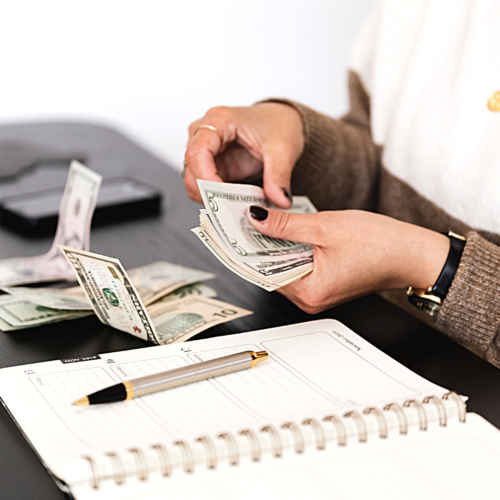 Operate a Photobooth
In contrast to photography, operating a photo booth does not necessitate extensive experience. It's really simple after you've mastered the basics, and if you work a few events over the weekend, you may earn around $1,000.
Be easy to work with, snap the images that people envision, mingle with the crowd, and have fun. You'll have as much work as you can handle.
Become a session musician
Talented musicians can sit in on performances or recording sessions and be compensated for their efforts. Many places require pianists for rehearsals and the like. Be prepared to arrive early and stay late.
Compose music
On sites like Fiverr and Craigslist, you can offer to write and record music. Alternatively, you may create and record something for YouTube. Many people have become renowned as a result of this.
Woodworking
Selling your creations on sites like Etsy or at local flea markets may convert this passion into a good small side income. Keep your ears open for what people want and create what they want.
Scrapbooking
Here's another creative pastime you can start making money from. Chron.com has a step-by-step guide on getting this business up and running. See what comes up when you Google scrapbook. Some individuals desire something specific, while others are unconcerned, and you are free to do anything you choose. Scrapbooking may be a fun way to express yourself.
Catering
If you're a great cook, you should consider doing some side work catering parties. Here are a few pointers on how to get paid while traveling. For a while, you might want to sign up and work for a busy caterer.
This is a difficult business, and you may require assistance. Smaller events, such as a baby shower, wedding shower, graduation party, and so on, are more doable.
Cook
If you're a better baker than a chef, try selling your baked goods in your spare time, such as birthday or wedding cakes. My next-door neighbor has three items for sale. Bread prepared from scratch.
Cinnamon buns with homemade breadsticks That is all there is to it. She amassed a big fortune. To place an order, all one had to do was call her first thing in the morning. With this business, she was able to stay at home and raise her four children in style.
Featured in a film or on television
If your town has a large network or studio production, you could be able to make $200 per day just by being an extra star.
Watch television
If you're a TV addict who binge-watches your favorite show, you might be able to make some additional cash. You may either download the Viggle App, which is free, or become a Netflix "tagger," which is currently only available in the United Kingdom and Ireland, but will soon be available in other countries.
Create or edit videos
You can either start making your own YouTube videos or edit them for others if you have the talent and equipment.
You can also create caricatures. Caricatures are a fun way to express yourself.
Caricatures can be sold at fairs or in local parks by artists. In most localities, you can receive a business license at the park.
Make your own jewelry
On sites like Etsy, there is a demand for handmade jewelry. Many area spas, resorts, and even hair salons sell beautiful jewelry. You might begin by selling on consignment until they recognize your worth.
Crochet or Knit
Etsy also has a market for handcrafted knit products. Baby products like shawls and blankets are quite popular. Knitted infant clothes are very popular. Listen around your office for someone who is expecting a special person.
Build Websites
To make simple websites for people and small organizations, you don't need to be an expert in web design or programming, though it does assist. You might be able to sell each site for $100.
Build an App
If you enjoy coding and have a great idea for an app, you can make a lot of money with it.
Social Media Manager
Start charging people and small businesses to maintain their social media accounts if you're a social media whiz.
Computer Repair
Start a little repair business during your downtown if you enjoy fixing computers, even the latest. Half of the time, all that is required is for the computer to be disconnected for a short period of time.
Automobile Maintenance
Use your skills and garage as a new side gig, whether it's changing the oil or repainting a car. There's also the gig of "I'll take your automobile and clean it inside and out while you're at work." Likewise, for the pick-up and oil change, gig.
Educator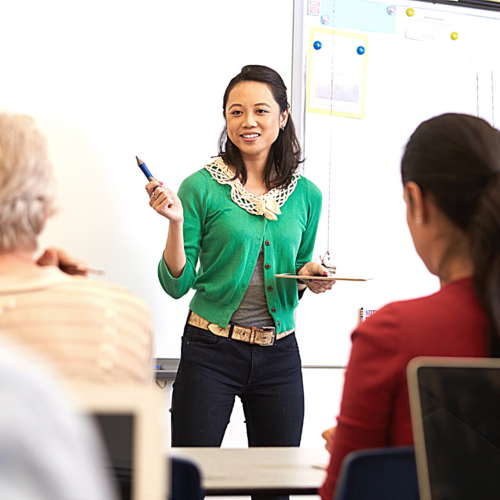 Start instructing after work or on weekends if you're good at areas like math, physics, English, history, or pretty much anything else. Parents are stressed out and require assistance in this area. Begin your search in your local neighborhood.
Educate in English
Many people from all around the world are interested in learning English as a second language. On a part-time basis, you assist them. Most individuals merely require that you sit and talk with them, or that you go on a stroll and talk with them.
Set up the software
If you have a penchant for installing software, look for local firms who need help with this. Many communities and chambers of business are on the lookout for part-time labor.
Accounting and bookkeeping
This isn't the most interesting side job, but there are lots of companies and individuals who might use help with their paperwork.
Preparation of Taxes
Everyone might use a little help preparing their taxes so they can claim all of the appropriate deductions and submit them on time. (Note: When you do this, make sure to file 1099.) During tax season, certain professional tax firms require seasonal assistance.
Organization in the Office or at Home
Hire someone to come in and organize your office or home whether you're a busy business owner or a home owner. Some business owners don't want their normal employees to realize how messed up their workplace has become, so they'll hire you.
Interior Design
Spend your weekends decorating the homes of folks in your community if you have an eye for design. Keep an eye out for ideas and start putting up a portfolio of them now so you'll be ready to act when this opportunity arises.
Organizing an Event
Start charging others to arrange activities that they don't want to or don't have time to plan and achieve if you're organized and enjoy creating plans. On a smaller scale, you can plan and execute workplace gatherings, mixers, and marketing events.
If you've never done this before, it could be a good idea to shadow a larger planner for a bit to get the feel of it.
Many planners work on a contract basis and are not employees of the organization, which is exactly what you want. You're on your way if you can design, have catering contacts, or come up with creative ways to entertain.
Construct Furniture
Handmade furniture is another popular craft, particularly among millennials. Millennials will not be refused anything of significant value. You may sell your art through a website, Etsy, flea markets, or even a local furniture store.
Personal Shopper
Shopping is not for everyone. If you're a shopaholic, however, take advantage of this opportunity and work as a personal shopper for folks who don't want to shop or don't have the time to shop. Busy executives are ideal candidates for this position.
Take note of the new enterprises that have sprung up as a result of this concept. Many people do not want a businessperson to undertake this work; instead, they want someone who will become a friend to them.
Hustling Offline
If you don't have any abilities or talents that you think you could turn into a side company, you can supplement your income by doing the offline side gigs listed below.
Take care of children
Do you have children among your friends, family, or neighbors? When parents require a sitter, they may rely on them to keep an eye on their children. Decide on a price ahead of time so you'll know what the going cost is. To the parents, having someone who is already familiar with the children is quite valuable.
Dog-sitting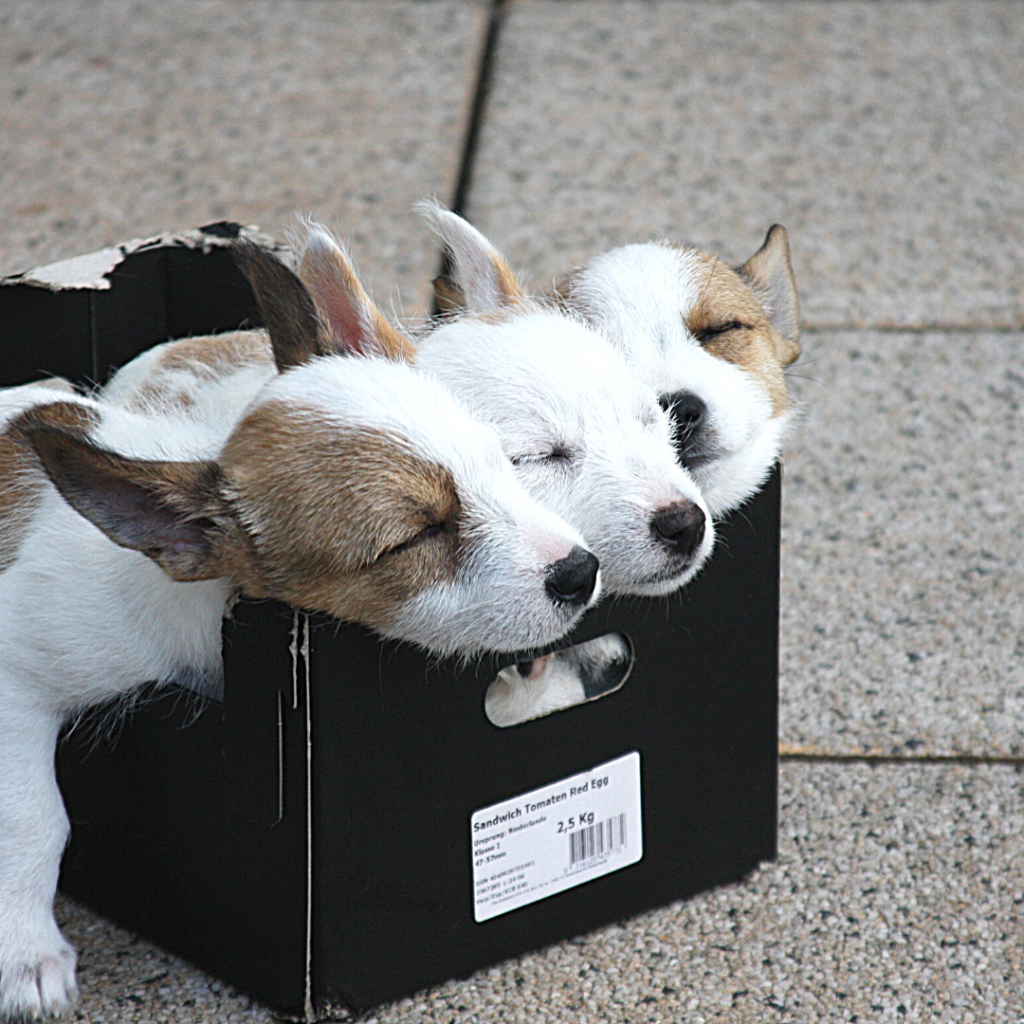 The same can be said for man's best friend. Rather than boarding my dog in a kennel, I prefer to hire someone to dog-sit her. When my dog stays in a kennel, she gets the dreaded kennel cough and acts irrationally for weeks after she returns home.
Housesitting
This also applies to keeping an eye on people's homes when they know they're going on vacation. Many homes are only used during the summer or winter. For security concerns, these people prefer someone to stay in their houses.
To accomplish this work, it's best to become bonded, but it's a rather simple job.
Mow Lawns
When you have free time, mow lawns in your area if you have a mower and other basic landscaping tools and like being outside. There's nothing quite like a well-kept lawn. My brother worked as a lawnmower driver to help pay for dentistry school.
He couldn't get a regular job because of his school, so mowing lawns was ideal. The same may be said for MBA programs. Except for schoolwork, no work is permitted. Sure, that rule will keep us all alive!
Snow Shovel
People will gladly pay you to clear the snow in their driveway, whether you have a truck with a plow or are ready to shovel by hand. Consider the elderly lady across the street who is afraid of slipping on the ice.
A four-wheeler with a plow also works nicely. (Before accepting this employment, please learn to operate a four-wheeler.)
Painting
If you know how to paint, offer your services to anyone who wants a room, a fence, or even a major task like a whole house painted. Offer yourself to anyone painting you see or look for folks in your local Lowe's or Home Depot.
Relocation
Is it true that no one enjoys moving? Most likely not. That is why individuals and businesses use moving companies to undertake the heavy lifting. Even in your area, there will be folks who need their belongings transported to storage or up and down their stairs.
So this is How to Make $300 Extra Dollars a Month.