I know you are trying to find out How Often Does Credit Karma Update so you can plan your finances and get it right with the system. Read below!
Your credit score can impact your ability to borrow money or obtain a mortgage or a rental agreement. Keeping an eye on your credit score is essential to your financial management and planning. This allows you to quickly address any issues and maintain your good standing.
We'll answer the following question, given that we consider this:
How often does Credit Karma update?
Before we move on, let's review the basics of this service and how it works.
What Exactly is Credit Karma?
Credit Karma, an American multinational personal finance company, was established in 2007. The company is now a brand of Intuit. Intuit is the owner of the popular TurboTax DIY tax preparation services.
In exchange for details about your spending habits, the Credit Karma service is free.
How does the company make its money?
Third-party advertisers compensate Credit Karma. Targeted marketing and advertising revenue offset the cost of Credit Karma's free services. You can be assured that there are no hidden costs or catch.
How does Credit Karma work?
Equifax and TransUnion are the two national consumer credit bureaus that provide credit reports. Your Credit Karma credit report should reflect the information reported by these agencies.
It is important to fully understand the meaning of what you see regarding your Credit Karma credit score and the data that it shows. These scores are not estimates of your credit rating, but actual credit scores from Equifax and TransUnion.
Credit Karma will request your personal information, including your Social Security Number to create an account via the Credit Karma website or app. This will allow the company to match your information with what the bureaus have.
Credit Karma does not operate as a credit reporting agency. Credit Karma does not receive any data from creditors and doesn't collect any information directly from them.
How Often Do Credit Karma Updates?
Many people are curious about how often Credit Karma updates. Credit Karma accounts will usually provide updates once per week.
Logging in will show you the date of your last credit report update. This information is located underneath your personal data. You can also view the date of the last update by looking at your dashboard.
Now that you know when Credit Karma updates, it may seem a bit confusing to see no changes as of the stated date. It usually takes between four to six weeks for lenders to report new information such as payment activity or new balances.
The frequency of updates can differ from one lender to another. It can take up to seven weeks for any changes or new information to appear on Credit Karma's report.
Credit Karma does not receive information directly from lenders to compile your Credit Karma credit score. The company does not know when a lender will update your data. We recommend that you check in frequently to keep track of any updates and for errors that could have caused your credit score to drop.
Credit Karma allows you to receive emails if your Credit Karma score has changed. You can also view your updated report immediately after you log in if you get an alert.
How often does Credit Karma update TransUnion credit scores?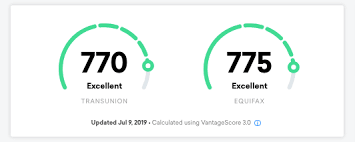 TransUnion updates are available once a week via your Credit Karma account. Log in to view your updated score.
Let's say your Credit Karma TransUnion score has stopped updating. If this happens, you should contact Credit Karma immediately to determine if there is a problem with the account or if there have been no significant changes in your credit report.
How often does Credit Karma update Equifax's credit score?
The Equifax credit bureau's Credit Karma credit score will update once every seven days. This allows you to keep an eye on any possible changes in your credit score. Your current score and any updates over the past week or month can be viewed.
Credit Karma can hurt your score
Many people believe that Credit Karma credit monitoring will harm their credit score. There's nothing to be concerned about. Your credit rating won't be affected by Credit Karma.
Credit Karma's checks are known as Soft Inquiries. They don't affect your credit score in any way. Hard inquiries are inquiries that have an impact on your credit score.
This is when a lender checks your credit to determine if you are eligible for financial products. Credit Karma monitoring is not included in this category. It won't affect your credit score.
Is Credit Karma Accurate?
Credit Karma's information comes from Equifax and TransUnion. This means that you get your credit report from both Equifax as well as TransUnion in one. Credit Karma's accuracy is very high because of this.
People will often check their credit scores at any of the three credit bureaus. It is great to have access to both the scores and information from all three bureaus in one place.
Why is Experian not on Credit Karma?
You might have noticed that Experian is not one of the national credit bureaus in your Credit Karma Update.
Experian is not part of Credit Karma. Credit Karma offers a VantageScore check. Experian works with FICO.
What does this all mean?
FICO and VantageScore, which offer different credit scoring models, are basically two companies. They are both widely used in lending decisions. However, they have slight differences when it is to how credit scores are calculated using a credit score simulator.
FICO and VantageScore both use their scoring models to turn your credit report into an updated credit score for each one of the main consumer credit bureaus, TransUnion, Experian, and Equifax.
It makes sense to combine the VantageScore scoring model as Equifax, and TransUnion uses it. The VantageScore method allows you to get the best credit score.
Credit Karma FICO score checks are not available. It's worth checking your Experian FICO Score. A feature called Experian boost is also available from the credit bureau.
If you make regular payments to your accounts, such as your monthly phone bill or Netflix subscription, this tool can help boost your credit score. TransUnion and Equifax don't offer this service.
Credit Karma vs Credit Sesame
Experian, a credit bureau that uses FICO scoring models, has been mentioned. Credit Karma, on the other hand, is not a credit bureau. Instead, it receives data directly from the two agencies that use VantageScore.
Credit Sesame, a personal money management tool free to users, helps them with their monetary liabilities. This company tracks the market and provides customized analysis and recommendations that are based on your requirements.
The battle between Credit Sesame and Credit Karma is a matter of. The former uses your TransUnion credit score only to update your account. Credit Karma, on the other hand, uses information from Equifax and TransUnion.
Both services offer credit monitoring and identity monitoring. There are many similarities. Credit Sesame also offers a free checking account. Credit Karma however offers a wider range of services. You can also expect tools such as:
Unclaimed money finder
Auto value
Information about DMV and Auto Recalls
Tax preparation and filing
High-yield savings account
How much?
Both solutions are free. Credit Sesame offers two paid versions: Platinum ($19.95). You will receive a TransUnion credit score update every month and credit monitoring alerts with your free account.
The Credit Karma update is free for one week. This makes the difference. If you sign up for one of the Credit Sesame paid accounts, you will receive daily credit-score updates.
The $15.95 monthly subscription includes additional services. Pro Credit Sesame also offers:
Expert assistance available 24/7
Monitoring alerts from the main credit bureaus
Monthly scores and reports from Equifax, Experian and TransUnion.
These perks are not the only ones offered by the Platinum account. The Platinum account offers theft protection features such as ID monitoring and SSN monitoring. It also protects against lost or stolen wallets.
Experian vs Credit Karma
We have already discussed FICO vs Credit Karma. FICO is the scoring system Experian uses. There are other factors to consider when choosing between the two solutions.
Experian offers a free service but it also offers paid plans, much like Credit Sesame. Credit Karma, however, is completely free.
Experian allows you to choose between the 3-Bureau Credit Report and the My FICO Score option, which costs $39.99. Experian's free service is available for your FICO score, Credit Karma, and VantageScore reports. However, if money is tight, you can use Experian's cost-free service.
The Experian basic service will provide:
A loan and credit card match service
free dark web surveillance report
Credit monitoring and alerts
Monitoring FICO scores and Experian data
A refreshed score and report are available on a 30-day basis
Experian Boost
Free FICO score and credit score report.
FAQ
How often is your credit score updated?
When a lender provides new credit data to the national credit reporting agencies, your credit score will be updated. This usually happens once per month or every 45 days. Some lenders might update more frequently.
Credit Karma is free?
Credit Karma offers a free credit score monitoring and reporting service. Targeted marketing and advertising make the company money.
How do I delete my Credit Karma account?
Logging in to Credit Karma will allow you to delete your Credit Karma Account. Next, go to Profil and then choose Settings. This is located in the upper right-hand corner. Select My Profil. Select Close My Account.
How often can you check Credit Karma?
Credit Karma accounts can be accessed as often as you like. It won't impact your credit score. However, your information will be most likely be updated on a weekly schedule.
Is Credit Karma Safe?
Credit Karma can be used safely. Credit Karma has taken measures to protect your data. This includes 128-bit encryption, bug bounty programs, and dedicated security staff.
Credit Karma also promises not to sell or share personal data without your consent. How often does Credit Karma review its security measures? For your security, Credit Karma regularly updates its site security.