Finding the perfect name for your crocheting business can be a little daunting if you are still piling ideas together or in the implementation stage.
Not to worry, this post is going to help you craft that perfect business name for your lovely new side huzzle.
Before you can start sourcing for a name, you need to first come up with the type of crochet you want to make and sell.
DECIDE WHAT CROCHET TYPE YOU'RE GOING TO SELL
Wait!!!
FIRST, WHAT DO YOU LIKE TO MAKE?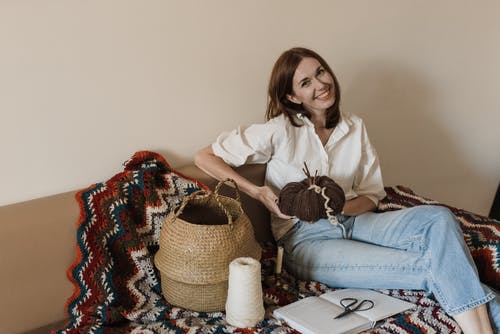 When you crochet or knit, the variety of projects that you can make is limitless. It can range from hats, scarves, and winter accessories, to things for babies and kids, to home decor items like kitchen accessories, blankets, afghans, and pillows…and the list could go on and on.
First, give some thought to what kind of things you would actually enjoy crocheting or knitting. Remember that, with this as your business, you may want to make a lot of whatever your creativity can get you, at least, that's the goal!
So pick items that you like to knit for a long while.
how do you want to sell your handmade projects?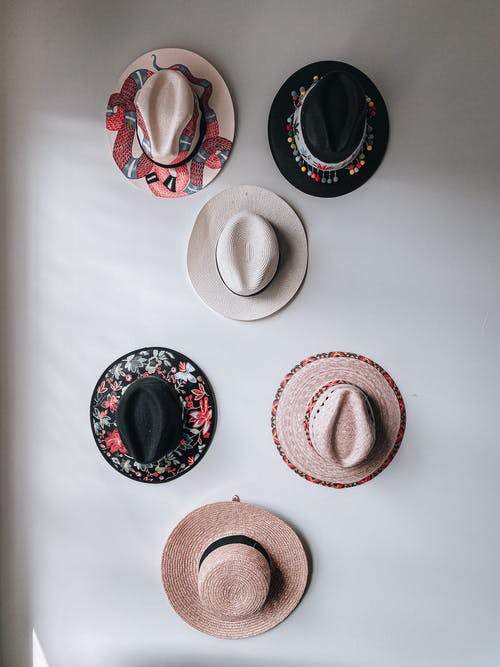 You can get a perfect name for your crochet business when you have correctly figured out the platform you want to sell your projects.
There are many different options you can choose from; from having a physical shop around your house or in a busy place to online shops, or have affiliates sell your items, and then you can also sell your craft on your blog alongside other items of your choice.
Online platforms like Etsy are one of the greatest platforms to sell all sorts of handmade products which sell well in even the shortest period of time.
And then, if you want to go the personal way, you may want to start a crochet blog or handmade blog where you can showcase your products while finding a way to drive traffic to the site.
These days, with as little as $10, you can start a website with your unique domain name.
You may want to give your crochet business a unique name so that whenever you intend to branch out, your business name will not limit you.
Handmade Crochet Business Name Ideas For 2021
Crafty Crochella
Handy Crocheti
Crochet Designs
Mom Make Things
Crafty Girls Room
Spruced Crocheting
Crafty Eco Made
Beautifully Contoured
Crafted Crochet
Crochet With Tees
Beautifully Knitted
Crocheting Obsession
Every Crafted Thing
Freshly Contoured
Busy Hands
Patternly Sorted
Patternedly Spruced up
Glittering Crochet
Next Vogue Knit
Comfortably Knitted
Knitty Stylish
Peachy Crocheter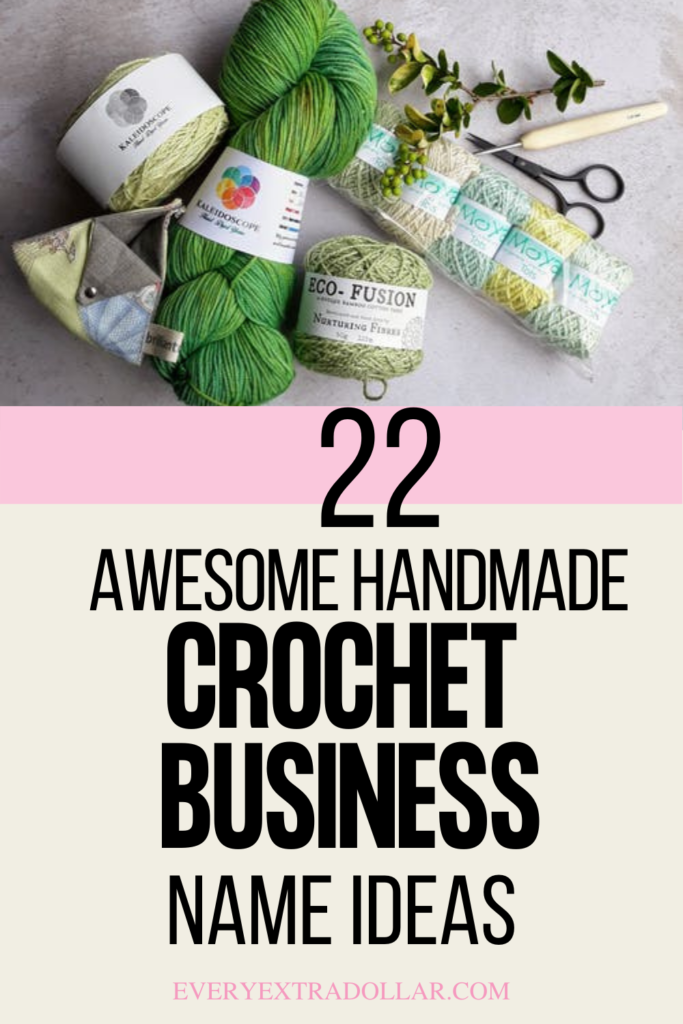 Getting a correct business name is actually the first step to a successful business.
Finding a unique business name that you can easily brand can give you a boost in your local area and also in search engine, if you are trying to go online.
Actually you should go online because most businesses will be online from 2021 and above.
A cute, short, and brandable domain name can give you a slight boost In search engines and can help you beat down too much competition and help Google trust your brand in local SEO.
So choose your handmade crochet business name with care so your business can strive well for years without copy or trademark issues.
What do you think of my Handmade Crochet Business Name Ideas suggestions?
Do you love them?
Can you share them with a loved one?