The best thing about these breakfast recipes is that they're not only quick and easy to make, but most of them can be prepared ahead of time so you can spend Christmas morning with your family rather than in the kitchen.
Here are some ideas for a delicious Christmas breakfast:
Eggnog French toast: Dip slices of bread in a mixture of eggnog, eggs, and a pinch of cinnamon, then cook in a skillet until golden brown. Top with powdered sugar, maple syrup, and a splash of rum (for the adults) for a festive twist on a breakfast classic.
Breakfast quiche: Mix together eggs, cheese, and your choice of vegetables (such as spinach, mushrooms, and bell peppers) and pour into a pie crust. Bake until the quiche is set and the crust is golden brown. Serve with a side of fresh fruit for a tasty and balanced meal.
Overnight oats: Combine rolled oats, milk, yogurt, and your favorite fruit (such as cranberries or apples) in a jar or container. Refrigerate overnight, then top with a drizzle of honey and a sprinkle of cinnamon before serving. This easy make-ahead breakfast is perfect for busy holiday mornings.
Pancakes: Who doesn't love pancakes? Make a batch of your favorite pancake batter, then stir in some dried cranberries and chopped pecans for a festive twist. Serve with maple syrup and a dollop of whipped cream for a delicious and indulgent breakfast.
Smoked salmon and bagel: Toast a bagel and top with cream cheese, smoked salmon, and capers for a tasty and elegant breakfast. Add a side of fresh fruit or a salad for a well-rounded meal.
Here are a few other ideas for a delicious Christmas breakfast:
A classic breakfast casserole made with eggs, sausage, bacon, and cheese.
French toast stuffed with cream cheese and topped with fresh berries.
A breakfast burrito filled with scrambled eggs, black beans, avocado, and salsa.
Pancakes or waffles topped with maple syrup and sliced bananas.
A breakfast bowl made with scrambled eggs, roasted vegetables, and a sprinkle of feta cheese.
No matter what you choose, a Christmas breakfast is a great way to start the day and get into the holiday spirit!
30 Frugal Christmas Breakfast Ideas
You can make this charming and incredibly entertaining Snowman Breakfast with just a few ingredients and a few recipes.
Cinnamon Roll Christmas Tree from Red Star Yeast…
Cinnamon rolls may be fashioned into a Christmas tree!
The delicious fall flavors of cinnamon, nutmeg, and yes, eggnog, are used to make eggnog pancakes. This simple pancake recipe tastes so good and will fill your home with delightful fragrances.
Make this entertaining Breakfast Pigs in a Blanket recipe for a sweet and savory take on a breakfast staple. A delicious breakfast delicacy is a sausage wrapped in cinnamon roll dough, baked until golden brown, and then drizzled with frosting.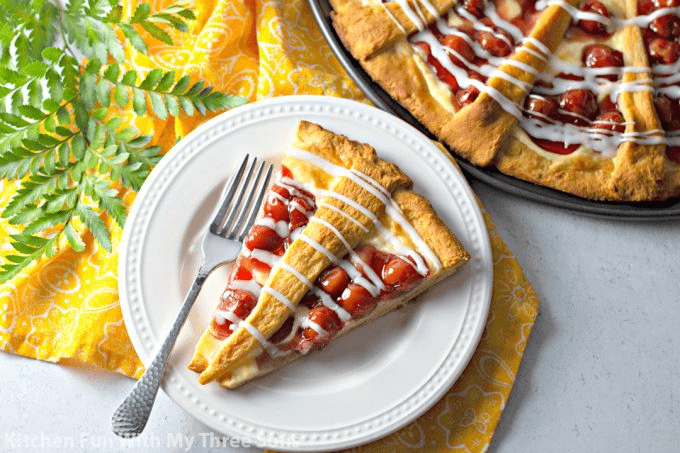 Fantastic and simple to create, this Cherry Cream Cheese Crescent Ring is a must-try! Ring-shaped crescent rolls topped with sweet cream cheese, cherries, and homemade frosting are a lovely way to start the day with a cup of coffee or to end a meal.
SO simple to prepare! strawberry with whipped cream decorations. Christmas morning brunch that the kids will adore is so enjoyable and simple!
This fruit-decorated Elf Pancake breakfast will delight your youngsters!
Use fruit and marshmallows to create these adorable Santa breakfast skewers!
Is there anything better than freshly baked waffles? Making your own homemade waffles is the best way to enjoy this breakfast favorite. It will take you less time than going out for breakfast, and the ingredients are all simple to locate in your refrigerator or pantry.
Some of the most delicious flavor combos include apple and cinnamon. These delectable Apple Cinnamon Buns are the perfect way to enjoy this recipe. You can have these cinnamon rolls for dessert after dinner or for breakfast.
These are an excellent meatless dish that are also delicious for dinner!
a fantastic weekday breakfast alternative that is quick and simple.
loaded with cheese, sausage, green chilies, and scrambled eggs! These are tasty and filling!
Baked with biscuit dough that is made from scratch, ham, cheddar, and a delicious glaze.
Stuffed with hashbrowns, cheese, garlic, and a special topping in addition to breakfast sausage!
Breakfast cookies made with gingerbread!
Your breakfast table will be buzzing about this!
basically a casserole of french toast. It is decadent and also a wonderful dessert!
Triple Berry French Toast Casserole-
texas toast, cream cheese, fresh fruit, and baked in an egg custard are all stacked together. Why not adore it?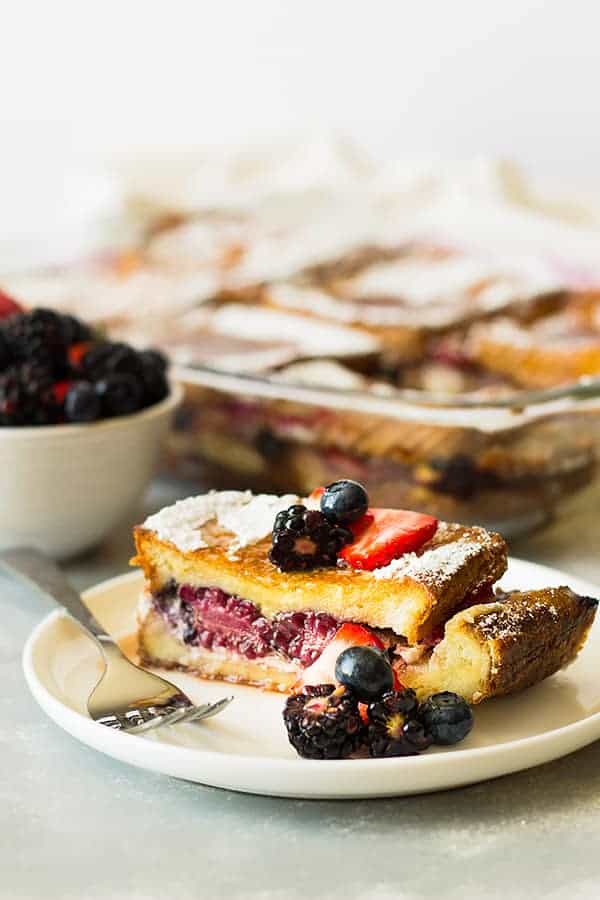 Christmas morning and gingerbread cinnamon rolls go together like peaches and cream. Our simple recipe for Christmas cinnamon rolls has gingerbread spices, brown sugar, and a smooth cream cheese glaze on top.
Looking for a straightforward Christmas morning recipe? These muffins made with hot chocolate are tasty and simple to make. Even freezing is an option.
Puff pastry gives 30-minute cinnamon buns their soft, flaky, and buttery texture. They take only 30 minutes to prepare and are rich on cinnamon flavor. They are drizzled with homemade frosting.
The best overnight cinnamon rolls melt in your mouth! The rolls should be chilled overnight before baking the next morning without rising.
These delicious, danish-like blueberry biscuits are just sweet enough to sate your sweet taste without being excessively sweet.
Cannoli Cinnamon Rolls are an inventive take on the well-known Italian pastry and classic cinnamon rolls.
Related: 20 Recipes To Make With Leftover Ingredients