With Instagram becoming The "in thing" now, everyone wants to have an account and not just an account but an account with a decent amount of followers. Here are 3 Instagram Marketing Strategy to Rapidly Grow Your Followers.
Growing an Instagram account can be soul-draining if you are just starting out or do not understand the tactics or strategies that actually work.
If you understand Instagram properly, you can grow as much as 100k followers within just six months, and that is if you are good.
To build loyal followers that will not only engage with your content but willing to buy your products, you need lots of dedication.
Although you can use paid ads. to quickly grow your Instagram followers or pay influencers in your niche with huge followers to give you a shout-out.
But when you do not have a budget for any of the two options, then you need to put in a lot of commitment and dedication.
Here are three quick strategies that you can implement to grow Instagram followers very quickly even if you are starting a new account.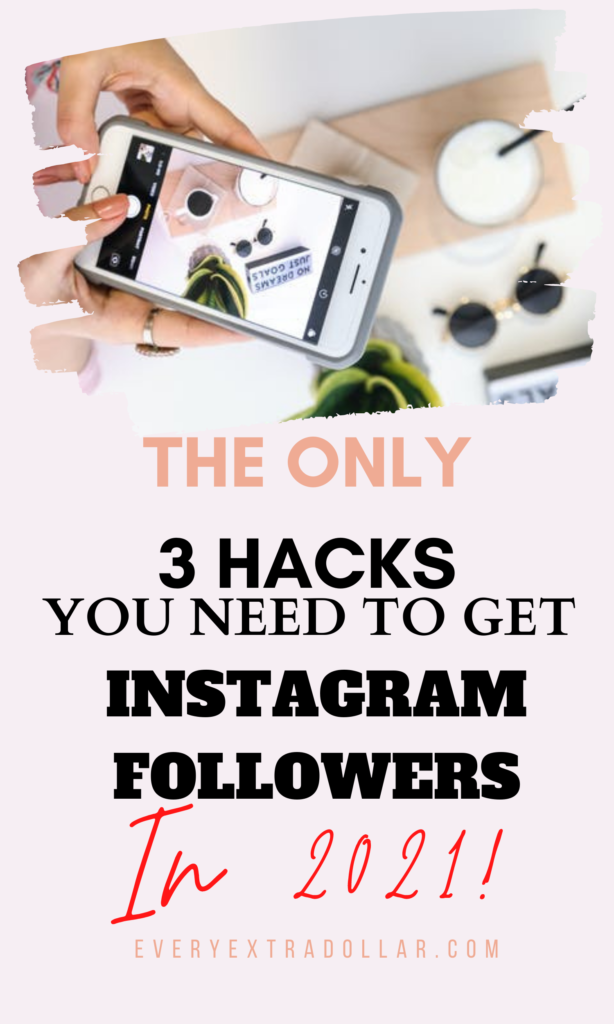 Note: it is not about growing an account quickly with any type of followers, it is about growing a fanbase of targeted followers who are actually interested in what you are pushing out.
What you should strive for as an Instagram marketer or influencer is not the number of followers you have but the level of engagement you get from your followers.
You can have a huge number of followers and then none of them are interested in what you are posting, which means "poor engagement" and poor engagement means, poor returns on investment.
Engagement should actually be one of the criteria that marketers need to look out for when reaching out to influencers.
And then followed by Niche.
You can get a good return on your investment if you get an influencer with and an engaged audience to market your products.
So here are the three best strategies to grow your Instagram account in 2020/2021.
3 Instagram Marketing Strategy to Rapidly Grow Your Followers
1. You need a Niche
Gone are those days that you can quickly grow followers on Instagram without a niche. These days, you need a niche to rapidly grow targeted followers.
When you have a niche-specific Instagram account, you can get lots of followers with the follow4follow Instagram strategy, since you can easily find other people in your niche to follow that are most likely to follow you back.
A niche specific Instagram account can also help you build authority quickly on Instagram.
2. Use Instagram stories
Instagram stories are the best content that can help you build your followers quickly and also gain rapid exposure to your account.
I love Instagram stories because you can share other people's stories without the need to create your own.
Instagram stories can also help you build your Facebook page when you link it with your account.
if you want to quickly build up Instagram followers, you should try using Instagram stories more because it seems, that is what Instagram prefers than your regular feed posts.
3. Use keywords
When you have a niche-specific Instagram account with keywords in your name, then it's easier to get on Instagram search results when someone is searching for that particular keyword.
The tactics here are to use closely related keywords I.e two or three keywords instead of your regular Instagram name.
Ensure the keyword has lots of searches, followers, and influencers.
For example, if your Instagram account is all about baby clothes then try to name your Instagram account with your target keywords.
You can place your keywords alongside your name or you can entirely use keywords.
The smartest thing to do is to check on other huge influencers to see how they position their keywords and account setup.
These are 3 Instagram Marketing Strategy to Rapidly Grow Your Followers this 2020 and beyond.
Like I said earlier, it's not about huge Instagram followers but a dedicated fanbase who are willing to interact with you and buy stuff from you.
The truth is, if you cannot get your followers to buy your products then just assume your account is not useful.
Instagram marketing is very rewarding if you take your time to build targeted followers so you can get a maximum return for your investment and time.
You will like it!