Wondering why you need the Walmart credit card? Here are 10 Benefits Of Walmart Credit Card you should know.
There's lots of value to be obtained, especially if you're a regular Walmart.com shopper, with no yearly fees to worry about. If you prefer to shop in stores, keep in mind that some cash back cards, such as the Citi® Double Cash Card, which offers a flat 2% cashback on all transactions, may provide superior benefits (1 percent when the purchase and another 1 percent upon payment).
Walmart is one of the most well-known and widely used retailers in the United States.
The Walmart Rewards Card and the Capital One Walmart Rewards Mastercard are the two credit cards that Walmart now offers to its customers. The primary distinction between the two is that one can only be used at Walmart, and the other can be used anywhere. The good news is that the advantages of each card are nearly comparable.
When you apply for a Walmart Rewards Card or a Capital One Walmart Rewards Mastercard, here's what to expect.
10 Benefits Of Walmart Credit Card
Walmart Rewards Card and Capital One Walmart Rewards Mastercard
Each card comes with no annual fees and cardholders receive unlimited
Get 5% off purchases made at Walmart.com which includes Walmart Grocery Pickup and Delivery
5percent off purchases made in stores when you use Walmart Payment for the first twelve months following acceptance as a special promotional deal
2.2% off Walmart purchases in stores that aren't part of the initial offer
2percent back on meals and travel, as well as 1% back everywhere else when you use this card. Capital One Walmart RewardsMastercard
The possibility to redeem rewards anytime for gifts, travel or gift cards through online checkout at Walmart.com and for purchases made in the last few days and credit on statements
Account management online is available through Capital One
Here are additional reasons to love these cards:
Additional Benefits Of Walmart Credit Card
1. First, you can get a five percent discount on Walmart.com purchases.
The primary selling point of each of the Walmart Rewards Card, as well as the Capital One Walmart Rewards Mastercard, is that they give five percent cash back for Walmart.com purchases. For a family of four, this is the equivalent of more than $100 per year.
The only limitation is that store purchases do not be eligible unless you're making purchases with Walmart pay for the first twelve months following the approval. If you make a purchase with your card in an actual Walmart retailer, you'll earn the usual 2 percent rebate like you would purchases made at any other retail store.
2. Reward points are earned through Grocery pickup.
Walmart's Grocery Pickup service allows customers to purchase or pay for groceries on the internet and collect them in the store as well as the cash-back 5% offer is applicable to the purchases.
3. There's no annual charge.
The card doesn't have an annual cost. Therefore, you don't need to calculate any numbers to determine whether the benefits are worth it.
4. FREE FICO(r) score report.
US federal law permits the FREE FICO credit report per year. If you're using the Walmart credit card you'll be able to access the same report each month on your online statement. This is a pretty standard feature of credit cards in the present however it's a great feature to be able to.
Walmart credit card with benefits (Benefits Of Walmart Credit Card)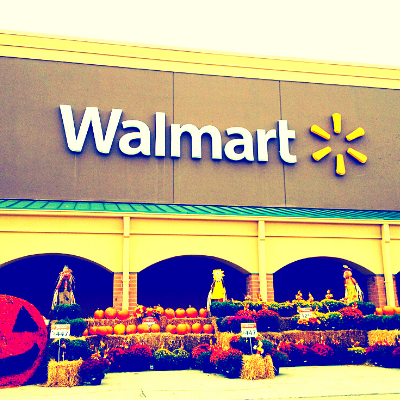 The Capital One Walmart Rewards(r) Card provides the best benefits, including extended warranty protection as well as travel accident insurance. 24-hour travel assistance Price protection, and many more. It's not the same as Walmart Rewards(TM) card does not have these perks.
Walmart credit card charges
Both Walmart cards don't have an annual fee, however, the rates of interest and other fees vary. There are two cards: the Capital One Walmart Rewards(r) Card offers a 17.99 percentage to 26.99 APR that is variable and its Walmart Rewards(TM) card comes with a 26.99 percent variable APR.
Because Capital One's Capital One Walmart Rewards(r) Card is able to be used wherever Mastercard can be used, customers are granted the option of using the card overseas and paying the charge for foreign transactions. This will save you the $3.33 fee that many other cards charge for transactions that are not in the U.S.
You may also utilize the card for a credit card balance transfer however the terms aren't the best. There aren't any special financing deals or balance transfer offers, and the transfer fee is 3% when you use promotional APR deals, even though there is no fee on balances that are transferred at normal APR.
If you're hoping to make purchases that require no cost or make the account balance you should consider other cards, like Citi Simplicity(r) Card.
Citi Simplicity(r) Card that provides the opportunity to earn 0% for 21 months for balance transfers as well as 12-month APR at 0% on all any new purchase (then 14.74 percent up to 24.74% variable APR); balance transfers have to be completed within 4 months from the account opening.)
Overall
It's true that the Walmart credit cards could appear as a viable option initially, with as much as 5% in rewards when you make Walmart purchases, however closer inspection reveals they are more targeted towards shopping online Walmart purchases. If you shop on Walmart.com or the Walmart app, or through Walmart Grocery Pickup and Delivery and delivery, and then, the reward rate is unparalleled.
If you prefer shopping in Walmart stores You can also find other reward cards, for example, Capital One Venture Rewards Credit Card. Capital One Venture Rewards Credit Card offers the same rewards rates for purchases at Walmart shops (2X) and other benefits like Global Entry and TSA precheck statement credits.
As well as a simple Cash-back credit card like one like the Citi(r) Double Cash card is a straightforward method to earn the same amount of cash back for every purchase. Double Cash cardholders earn 2 percent cash back, which is 1 percent for all purchases, plus another 1% once you have paid the credit card charge.
If you're deciding that you believe that a Walmart reward card would be the most suitable option and you're looking for a card that's both it's the capital One Walmart Rewards(r) Card or the Walmart Rewards(TM) Card can save you money.
This Walmart Rewards(TM) Card can be a good choice if you intend to use the card for Walmart purchases. However, If you plan to make use of the card for other purposes than Walmart you should look into using the capital One(r) Walmart Rewards(TM) Card.
Note that there's only one application to apply for both cards. Capital One will initially consider applicants as a candidate for one of the cards, which is called Capital One Walmart Rewards(r) Card. If they're not able to accept you for the card, you'll automatically be considered to be eligible for one of the Walmart Rewards(TM) cards.